Lucknow Mayor reviews possible ways to make Zone 5 litter free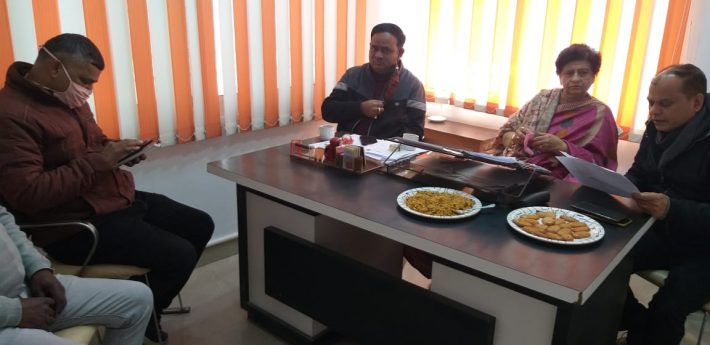 Lucknow: Mayor Sanyukta Bhatia convened a review meeting in zone 5 on garbage collected on time every day, instructions were given to eliminate the garbage accumulation. Mayor Sanyukta Bhatia called a meeting of officers of Zone 5 in Zone 5 office to strengthen the cleanliness survey and cleanliness, reviewing the works for cleanliness survey, cleaning system, garbage collection and removal of garbage and directed to expedite the works.
The Mayor directed the Zonal Officers and all the Sanitary Inspectors of Zone 5 to take into account the cleanliness survey and work to make it a garbage free city. Mayor said that work should be done by planning to eliminate all dumping points in zone 5, door to door garbage collection should be done in time, after that the garbage from dumping points should also be picked up by 2 pm, where a cleaning worker should be deputed.
After lifting the garbage from the dumping points, clean it by sweeping it and also sprinkle lime. The zonal officers themselves should do the monitoring of sweeping the roads every day. During this meeting, Mayor Sanyukta Bhatia along with Zonal Officer Subhash Tripathi and Ecogreen's Zonal Manager Rahul Gupta and other people were present.
नोट:
अगर आपको यह खबर पसंद आई तो इसे शेयर करना न भूलें, देश-विदेश से जुड़ी ताजा अपडेट पाने के लिए कृपया The Lucknow Tribune के  

Facebook

 पेज को 

Like

व Twitter पर 

Follow

करना न भूलें...
------------------------- -------------------------------------------------------------------------------------------------------------------------------------------------