Maine Pyar Kiya fame Bhagyashree to essay role of mother of Prabhas in Radheshyam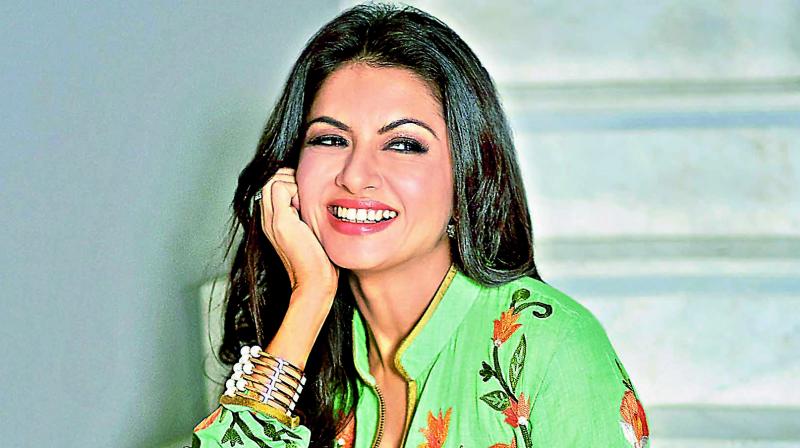 Mumbai: Fans are eagerly waiting for Prabhas's upcoming film Radheshyam. According to the media reports received, Bhagyashree will be seen in the role of Prabhas's mother in this film.
Although Bhagyashree is very beautiful even at the age of 53. Bhagyashree still steals the hearts of fans with her beauty and fitness. Born on 23 February 1969 in Sangli, Maharashtra, Bhagyashree is standing on the threshold of old age but still she has kept herself young even in her sixties.
There have been many such actors in Hindi cinema who got a big recognition from their very first film. His very first film was a hit and he became very popular in Hindi cinema. Actress Bhagyashree's name is also taken in such artists. Bhagyashree is a famous actress of Hindi cinema. Bhagyashree made her debut in Hindi cinema in the year 1989. During this his first film Maine Pyar Kiya was released. Salman Khan also started his film career with Bhagyashree as the lead actor in this film. This film of Bhagyashree was a hit and the audience was well-liked.
After giving her first film hit, there was a lot of discussion about Bhagyashree, but in the meantime she got married at a young age and she was away from the film world. Although Bhagyashree remained associated with the film world. She is still working in films. Currently, she is working with well-known actor Prabhas who became popular with the blockbuster film Bahubali.
नोट:
अगर आपको यह खबर पसंद आई तो इसे शेयर करना न भूलें, देश-विदेश से जुड़ी ताजा अपडेट पाने के लिए कृपया The Lucknow Tribune के  

Facebook

 पेज को 

Like

व Twitter पर 

Follow

करना न भूलें...
------------------------- --------------------------------------------------- -------------------------------------------------------------------------------------------------------------------------------------------------