Mamata Banerjee gears up for a Khela Hobe in U.P flanked by like minded Akhilesh Yadav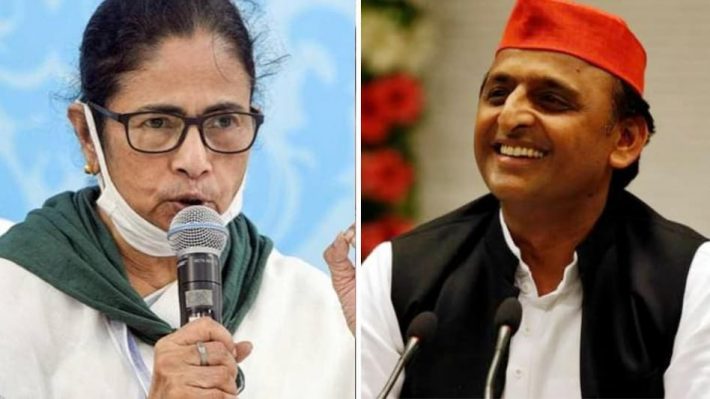 Lucknow: There is a stir in Uttar Pradesh regarding elections. All political parties are playing their biggest bet to  woo the public. Somewhere alliances are being formed and somewhere leaders are going to each other's parties. Meanwhile, a new strategy has been started by the SP. SP President Akhilesh Yadav has now started increasing closeness with Mamata Banerjee. This step being taken by him is being seen as an advantage in the upcoming elections.
Akhilesh Yadav along with Mamta Banerjee is making a strategy to defeat the BJP. In the elections held in West Bengal last year, Akhilesh Yadav had supported Mamata. In such a situation, now he has sought help from Mamata Banerjee. Quoting sources, it is also being said that Mamata can be seen campaigning for Akhilesh in UP very soon. She may visit Uttar Pradesh only next month. At the same time, Akhilesh Yadav and Mamata Banerjee can also address a common virtual rally in Lucknow.
नोट:
अगर आपको यह खबर पसंद आई तो इसे शेयर करना न भूलें, देश-विदेश से जुड़ी ताजा अपडेट पाने के लिए कृपया The Lucknow Tribune के  

Facebook

 पेज को 

Like

व Twitter पर 

Follow

करना न भूलें...
------------------------- -------------------------------------------------------------------------------------------------------------------------------------------------