Mayawati speaks up on the BJP, Congress Hindutva agenda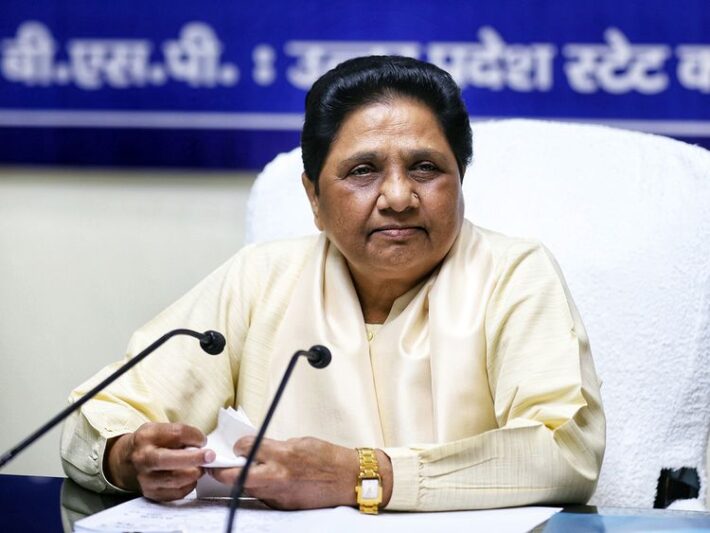 Lucknow: National President of Bahujan Samaj Party Mayawati said that nowadays there is a competition between Congress and BJP as to who is a big Hindutvaist. Who is a big Hindu devotee.
Mayawati said in a statement that for some time, there is a fight going on between the BJP and the Congress regarding Hinduism and Hindu devotees. Due to this both of them are showing themselves expert in worship. This clearly means that other religions are being neglected. This is against the intention of the constitution.
On the demolition of religious places in Uttarakhand, Mayawati said that there is a competition of soft Hindutva in the Congress. It is not right to break the tombs. Religious places should get the right place. BSP respects every religion. Government needs to pay attention.
Mayawati said that not only people who follow Hinduism alone live in the country, but people who follow different religions like Muslims, Sikhs, Christians etc. also live there. Attacking the BJP and the Congress, he said that both these parties should take proper care of all other religions just like Hindus.
Targeting the Congress, Mayawati said, why it is failing to stop the cases of Dalit atrocities in the states ruled by it, which talks about Dalits in other states. The condition of Dalits in these states is bad. Dalits are being exploited.
नोट:
अगर आपको यह खबर पसंद आई तो इसे शेयर करना न भूलें, देश-विदेश से जुड़ी ताजा अपडेट पाने के लिए कृपया The Lucknow Tribune के  

Facebook

 पेज को 

Like

व Twitter पर 

Follow

करना न भूलें...
-------------------------