Memes dominated the elections in Uttar Pradesh, users are enjoying on social media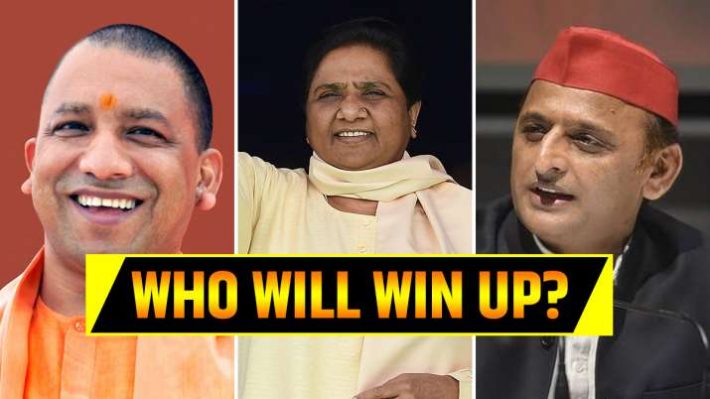 Memes and comedians are making the elections of all the states including UP more enjoyable
New Delhi: On the one hand political parties are trying their best for the next phases in the Uttar Pradesh elections, while on the other hand, the memes on Koo App are making a great effort to reduce the tension in the election environment and entertain the common users. Comedians and memes are presenting statements of political parties and leaders in the form of memes and comedy.
Let us tell you that no party is behind in making statements on each other in the election struggle. In such a situation, memes and comedians are also presenting these statements on the Koo app in an entertaining way so that the atmosphere among the users remains light in the midst of political turmoil.
Nowadays the popularity of memes is very high among the youth. The makers of memes on social media are very popular among the users. Many such memes have been sharing their memes on the Koo app. Where political rhetoric is highest in the UP elections, Koo also has the highest number of users.
Indian microblogging platform Koo App is witnessing tremendous desi action of elections. The ruling Bharatiya Janata Party in Uttar Pradesh associated with the elections
Putting all the updates on Koo App first than other social media platforms. Along with this, BSP General Secretary and MP Satish Chandra Mishra, RLD, AIMIM, SBSP, Peace Party, PSP(L) as well as many senior leaders of SP and Congress are very active on Koo App.
The number of memes and comedians is also very high on koo and they also do not want to be left behind in this election environment.
Elections are being held in 5 states of the country. Voting has now started in Uttar Pradesh, Punjab, Uttarakhand, Goa and Manipur. Voting has been held for five phases in Uttar Pradesh. After the 7th phase of polling, the results of all these states including Uttar Pradesh will come on March 10.
नोट:
अगर आपको यह खबर पसंद आई तो इसे शेयर करना न भूलें, देश-विदेश से जुड़ी ताजा अपडेट पाने के लिए कृपया The Lucknow Tribune के  

Facebook

 पेज को 

Like

व Twitter पर 

Follow

करना न भूलें...
------------------------- --------------------------------------------------- -------------------------------------------------------------------------------------------------------------------------------------------------