My compliments to Rajnish Chopra & Jaideep Mathur for restoring order in La Martiniere – Dr. Ammar Rizvi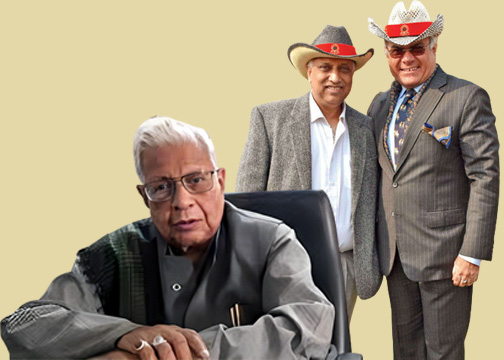 Lucknow: Former Acting Chief Minister of Uttar Pradesh, Dr. Ammar Rizvi has congratulated Mr. Rajnish Chopra, President, Old boys Association of La Martiniere and Mr Jaipdeep Mathur, past president and presently member of La Mart Boys Association for the role they played in dousing the tension that prevailed in La Martiniere Boys .
They must be commended for the sincere effort in solving the various issues of the institution. It was the result of these negotiations and the efforts that Mr Carlyle McFarland joined back the institution. It takes decades to build an institution as its image and reputation can be tarnished within a very small time.
The current Principal has had a prolific run as an institution builder. He has served La Martiniere for a long time successfully. Under his leadership the institution has achieved grand success in every discipline.
The services of Mr Carlyle McFarland cannot be ignored. He is responsible for restoration of academic and administrative discipline.  He has given a new look to the institution by repairing it in its original form.
Dr. Rizvi said Mr. Rajnish Chopra as a social worker has always been busy doing good service for the people of the city. He has been responsible for arranging various events and functions in the city. He deserves congratulations and good wishes for silently serving the people of this great city.
नोट:
अगर आपको यह खबर पसंद आई तो इसे शेयर करना न भूलें, देश-विदेश से जुड़ी ताजा अपडेट पाने के लिए कृपया The Lucknow Tribune के  

Facebook

 पेज को 

Like

व Twitter पर 

Follow

करना न भूलें...
-------------------------