New history being scripted in inclusive development of rural women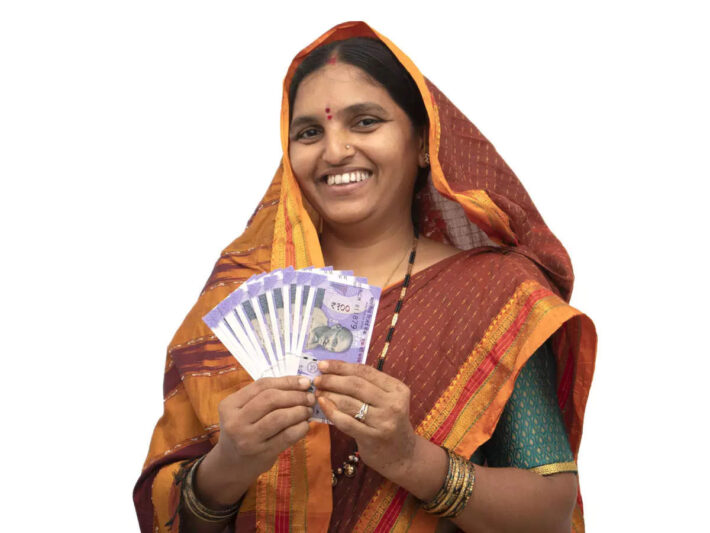 Lucknow: Under the leadership and guidance of the Deputy Chief Minister of Uttar Pradesh  Keshav Prasad Maurya, Uttar Pradesh State Rural Livelihood Mission is setting new records in the direction of inclusive development by organizing the didis of rural areas day by day towards achieving the goals of Antyodaya.
On the initiative of the Deputy Chief Minister, to promote digital transactions in 50 thousand gram panchayats of the country, under the 'Samarth' program, a two-day program is being organized at the Indira Gandhi Foundation, which was inaugurated by the Director of the National Rural Livelihood Mission,  Raghavendra. Singh and Mission Director State Rural Livelihood Mission  C. Indumati today. In which didis of groups from different states shared their experiences.
Under the chairmanship of Mission Director State Rural Livelihood Mission C. Indumati, a national level conclave 'Samarth' was organized in the auditorium of Indira Gandhi Pratishthan on promotion of digital transactions.
Mission Director  C. Indumati welcomed everyone and informed about the progress in the major components of the mission and shared the detailed progress report related to connecting women of self-help groups with digital innovations.
She said that digital transactions have increased rapidly in the country in the last years and the best example of this is Banking Correspondent Sakhi. Today, digital finance is giving new dimensions to commerce and business in the country's most populous state. She said that under the Uttar Pradesh State Rural Livelihood Mission, a far-reaching decision was taken by the state government on May 20, 2020, to deploy banking sakhi in every gram panchayat to provide banking facilities to every household in rural areas.
Mission Director C. Idumati said that a total of 35963 (thirty five thousand nine hundred and sixty three) BC Sakhis are working in the state and a total financial transaction of Rs thirteen thousand four hundred and sixty five crores has been done by them in the state, which is done by BC Sakhis in the country. 25% of financial transactions. This clarifies the important role of promoting digital finance in Uttar Pradesh. She said that BC Sakhis working in Uttar Pradesh have earned a dividend of about Rs 35.23 crore from this financial transaction.
The number of BC Sakhis with income above Rs.60,000/- is 1396 and the number of BC Sakhis with income above one lakh is 682.
It is worth mentioning that since the time Deputy Chief Minister/Rural Development Minister, Government of Uttar Pradesh  Keshav Prasad Maurya has taken over the reins of the department, many remarkable and excellent works have been done in the field of women empowerment and women self-reliance in the state, maximum encouragement to BC Sakhis.
As a result, BC Sakhis have done such excellent work, in Uttar Pradesh too, BC Sakhis are proving to be mobile banks in rural areas in a way. Similarly, Vidyut Sakhi is also playing an important role in ensuring the availability of electricity bills and payment of hair, there has been a huge increase in the income of Vidyut Sakhi.
C. Indumati said that the main objective of this program is to strengthen the resolve of NRLM to take financial services to the doorsteps of rural households by focusing on the initiative of ensuring access to financial facilities in every village of the country. BC Sakhi is the biggest example of women empowerment and digital literacy among rural women in the state.
This initiative has an important role not only in women empowerment but also in the overall development of rural areas. BC Sakhis are contributing to sustainable development by providing banking services to the elderly, students, Divyang, farmers in rural areas till their doorstep and the whole society is benefiting.
Director National Rural Livelihood Mission, Raghavendra  has done a commendable job in promoting digital transactions by the BC Sakhis working under the BC Sakhi program in Uttar Pradesh as per the expectation of the Prime Minister and as of today, Uttar Pradesh is expanding its reach to other states as well. giving a new direction. Told that BC Sakhi program on one hand ensures all banking facilities to rural families like withdrawal, deposit, account opening, insurance, depositing electricity bill etc. On the other hand villagers need to go to the bank to do these transactions Got rid of and time is saved.
BC Sakhi  Supriya Vaishnav from Assam,  Malti Prasad from Jharkhand and  Priyanka Maurya from Uttar Pradesh shared their experiences and told that with their help the residents of their villages are doing bank transactions easily. And they get an income of 30 to 35 thousand rupees every month, which is helping them in maintaining the family and giving good education to the children. BC Sakhis and Mission Directors have come from the states of Assam, Mizoram, Arunachal, Goa, Madhya Pradesh, Rajasthan, Assam, Jharkhand, Himachal Pradesh, Meghalaya etc. in the programme.
Joint Mission Director Janmejay Shukla thanked the representatives of various State Rural Livelihood Missions of the country who came to the National Conclave and expected that the delegates from the states will be benefited by this two-day Samarth program and will promote digital finance in their states as NRLM.
नोट:
अगर आपको यह खबर पसंद आई तो इसे शेयर करना न भूलें, देश-विदेश से जुड़ी ताजा अपडेट पाने के लिए कृपया The Lucknow Tribune के  

Facebook

 पेज को 

Like

व Twitter पर 

Follow

करना न भूलें...
-------------------------