Nipun Assessment tests to be conducted through the Saral app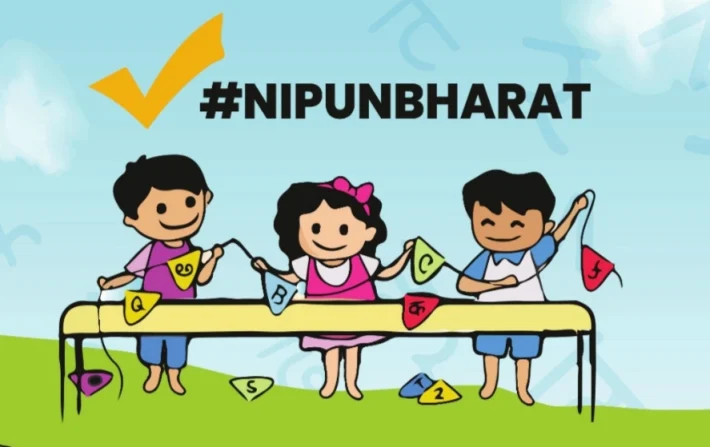 Lucknow: For effective implementation of 'Nipun Bharat Mission', Yogi government is going to organize Nipun Assessment Test (NAT) . Through this examination, which will be conducted from 11 to 16 September 2023, language and mathematics subjects of children of class 1-5 and mathematics and science subjects of children of class 6 to 8 will be assessed. The special thing is that the exam will be taken through 'Saral App' and for the first time children will answer questions on OMR sheet. Instructions have been issued to BSA and DIET principals of all the districts to conduct the Nipun Assessment Test (NAT) in a transparent and fair manner. Teachers have also been asked to ensure 100% attendance of students through community participation and home visits.
Report card will be provided
A student's data through an OMR sheet will be scanned by the teacher through the Saral app after the assessment is completed. OMR sheet will be filled with black ball pen only. For this, a maximum of Rs 5 per pen will be purchased from the composite grant and will be made available to the children of classes 4 to 8. After the examination, after evaluation of the question papers, all the children will be provided their report cards.
Flying squad and control room will monitor
For copying-free and transparent assessment, development block-wise flying squads have been formed and district level officers (Basic Education and other departments) have been directed for monitoring for cross-vigilance. Control rooms related to examinations have been established in the district project offices.
Instructions issued regarding the examination
– The exam time will be maximum 1 hour 30 minutes. After the examination, the scanning process will be completed by the teachers within 01 hour. This time period can be determined according to the number of children.
– In the examination, 08 children can be assessed on one OMR sheet from class 1 to 3. Whereas in classes 4 to 8, one OMR sheet will be used for each child.
– Student ID number will be filled by teachers on the OMR sheet of children of classes 1 to 3. The teacher will ask the questions mentioned in the question paper one by one to all the children and fill the OMR sheet according to their answers.
– After distributing the question papers and OMR sheets to all the children of classes 4 to 8, the method of filling the question papers and OMR sheets will be explained with examples, so that they do not make mistakes in filling the sheets.
– If the child gives the correct answer as per the instructions given in the question paper, then the circle made relative to the question will be filled by the teacher with a black pen otherwise it will be left blank. OMR sheet will be filled by black ball pen only.
नोट:
अगर आपको यह खबर पसंद आई तो इसे शेयर करना न भूलें, देश-विदेश से जुड़ी ताजा अपडेट पाने के लिए कृपया The Lucknow Tribune के  

Facebook

 पेज को 

Like

व Twitter पर 

Follow

करना न भूलें...
-------------------------