Now a competition in Gonda on who is the cleanest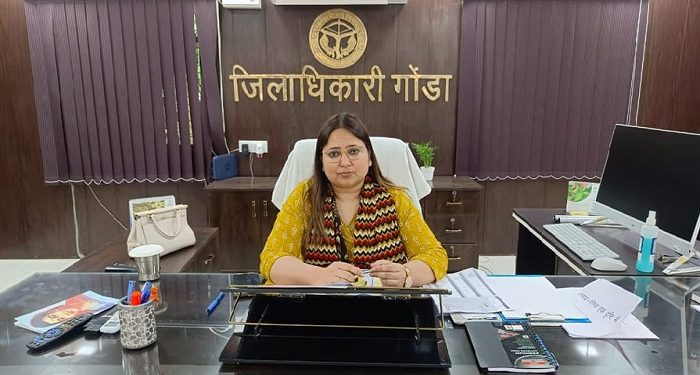 Gonda: After cleaning the main roads of Gonda district, now it is the turn of government offices. District Magistrate Neha Sharma has decided to organize a clean office competition to make all the government offices in the district neat and clean. Government offices will be evaluated on the basis of 18 points of cleanliness. These include maintenance of office premises, arrangement of toilets and drinking water, cleanliness and waste management and other points.
A jury will evaluate all the offices with respect to cleanliness. On the basis of this, the offices securing first, second and third positions will also be rewarded. Orders in this regard have been issued by the District Magistrate. The City Magistrate has been instructed to prepare the outline for organizing the competition and submit the documents within three days. District Magistrate (Neha Sharma) said that the objective of this competition is to provide a clean and hygienic environment to the people of the district who reach the government office.
Fine for spitting or littering
Spitting or spreading dirt in government offices will be costly not only for the officers and employees working here but also for the people coming from outside. If caught doing so, a fine will be charged. This has been included in the guidelines issued by the District Magistrate (Neha Sharma) regarding the Clean Office Competition. In this, it has been clarified that penal action should be taken against those found littering/spitting/urinating in the open.
This arrangement will have to be made sure in the office premises
Guidelines have been issued to office heads regarding ensuring cleanliness. Under this, we will ensure regular cleaning and maintenance of infrastructure like furniture, fans, lights, ACs, lifts etc. Will ensure cleanliness of toilets and availability of toiletries i.e. handwash, paper rolls.
Naphthalene balls will have to be arranged in the toilets. Will ensure cleanliness of water tanks and drinking water coolers. Adequate number of dustbins should be provisioned to prevent spreading of garbage. Separate dustbins should be arranged for wet and dry waste. Will ensure regular cleaning of dustbins.
These arrangements will also have to be made
Penal action should be taken against those who litter/spit/urinate in the open.
Create awareness for all the employees to keep their respective office rooms neat and clean.
Be sure to clean outdoor areas at least twice daily.
Ensure cleanliness of the garbage dumping site.
As far as possible, ensure the disposal of organic (biodegradable) waste in the premises itself.
नोट:
अगर आपको यह खबर पसंद आई तो इसे शेयर करना न भूलें, देश-विदेश से जुड़ी ताजा अपडेट पाने के लिए कृपया The Lucknow Tribune के  

Facebook

 पेज को 

Like

व Twitter पर 

Follow

करना न भूलें...
-------------------------