Officers should work with full sensitivity to prevent electrical accidents: AK Sharma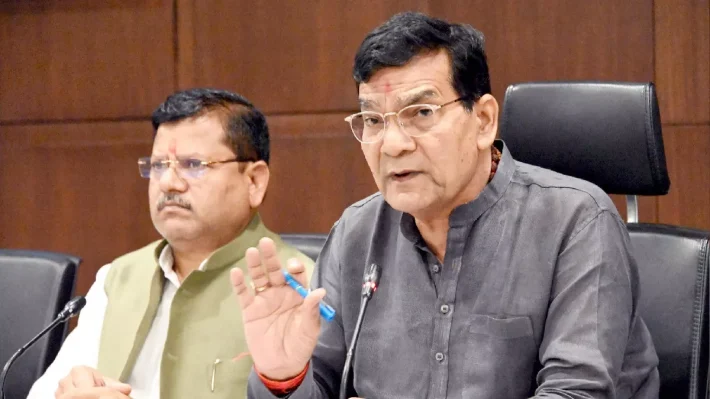 Lucknow: State's Urban Development and Energy Minister AK Sharma has given strict instructions on death of personnel due to accidents occurring during planned shutdowns or breakdowns taken for the smooth operation of the power system, that such serious incidents should be stopped soon.  So that the loss of life can be prevented.
Despite the clear instructions of Energy Minister (AK Sharma), there have been many such accidents in which shutdown was taken by the personnel to rectify the breakdown. But by starting the feeder for any reason before the work is completed, the situation has arisen even to the loss of life of the working personnel.
In order to further strengthen this system, UP Power Corporation has issued SOP on the instructions of Energy Minister (AK Sharma) and has given instructions to follow it completely. In the issued SOP, it will be the personal responsibility of the Executive Engineer, Power Distribution Division to ensure that the prescribed Standard Operating Procedure (SOP) is followed completely in the area. Standard Operating Procedure (SOP) Self Sticking Stickers is attached with the letter.
The Executive Engineer should give strict instructions to the personnel up to the sub-station level in this regard to ensure that the Standard Operating Procedure is followed in letter and spirit so that such accidents do not happen.
Apart from this, a separate arrangement should also be made that a red colored sticker/plate should be placed on the feeder on which the shutdown is being taken, on which the name and contact formula/mobile number of the worker taking the shutdown should be mentioned. Necessary information should be marked in this sticker and pasted on 11 KV switchgear (V.C.B) and clear instructions should be given that in any case the said feeder should not be started without talking to the worker for shutdown.
Along with this, the details of the conversation with the personnel who took the shutdown should be sent to the concerned S.S.O. must be recorded in the log sheet. This system will be applicable to all feeders and 33/11 KV sub-stations with immediate effect.
नोट:
अगर आपको यह खबर पसंद आई तो इसे शेयर करना न भूलें, देश-विदेश से जुड़ी ताजा अपडेट पाने के लिए कृपया The Lucknow Tribune के  

Facebook

 पेज को 

Like

व Twitter पर 

Follow

करना न भूलें...
-------------------------