Omicron effect: Hospitalization has increased three times in the national capital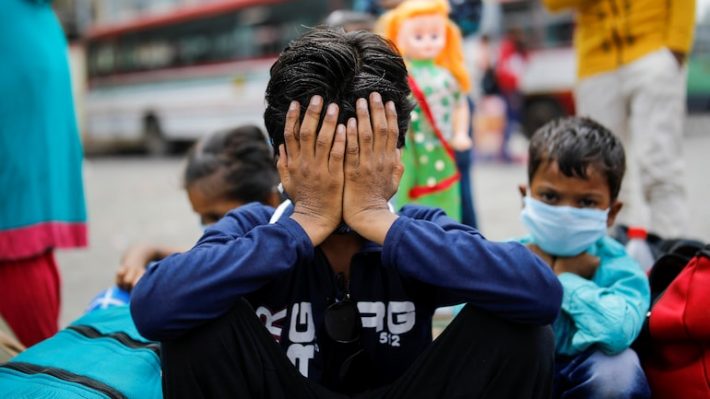 New Delhi: The cases of corona virus in Delhi are increasing. In view of the uncontrollable situation, the government has decided to impose weekend curfew. Meanwhile, after the end of the second wave of Covid-19, the number of patients admitted to the hospital has increased three times.
While the rate of new infections has increased more than 82 times from the low level since the second wave. This shows that despite the increase in new infections in Delhi, there is a very modest increase in patients needing medical care. If we look at the trends around the world, there has been a huge increase in cases due to the rapid spread of Omicron. The current number of people who need hospitalization in Delhi is actually very small.
According to the data given by the Delhi government, patients are divided into two categories. The first are Omicron patients who do not need immediate medical care (according to government data, most of them are asymptomatic) but have been admitted to isolation. The other patients are those who have been described as suspected patients in the health bulletin of Delhi. According to the health bulletin issued by the Delhi government on January 3, out of 9,029 hospital beds available for COVID-19 patients in the city, only 420 were admitted.
According to government data, after the peak of India's second wave (and Delhi's fourth), the number of beds admitted in Delhi had come down to 128 for the week ending November 28, 2021. This shows that the number of patients admitted now is 3.3 times higher than at the end of the second wave.
Number of patients admitted to the hospital in Delhi shows that there are two types of admitted patients – first those showing mild symptoms and the other who are suspicious patients. Senior government officials said that currently many Omicron patients are following mandatory home isolation as the home isolation policy for these patients is yet to be formulated in view of the high transmission rate of infection. This means that these policy decisions have led to an increase in the number of hospital beds because a large number of hospitalized patients are mildly symptomatic (a large proportion of Omicron infections are in the country), and they are hospitalized.
According to the government health bulletin, 168 patients need oxygen support and 14 are on ventilators.
नोट:
अगर आपको यह खबर पसंद आई तो इसे शेयर करना न भूलें, देश-विदेश से जुड़ी ताजा अपडेट पाने के लिए कृपया The Lucknow Tribune के  

Facebook

 पेज को 

Like

व Twitter पर 

Follow

करना न भूलें...
------------------------- --------------------------------------------------- -------------------------------------------------------------------------------------------------------------------------------------------------