Periodic inspection of construction works should be ensured – Jaiveer Singh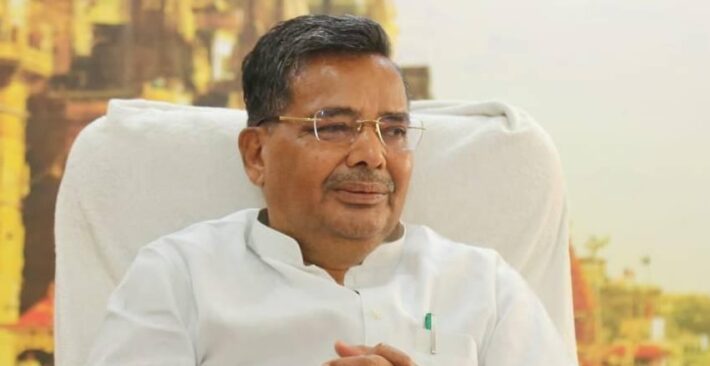 Lucknow: Uttar Pradesh's Tourism and Culture Minister  Jaiveer Singh has instructed all executive institutions and departmental officers to complete the under-construction projects in various districts by November 2023 and ensure 100 percent utilization of the sanctioned funds by December.
He warned the executing agencies that if substandard material is found to be used in the construction work, an FIR will be lodged by blacklisting the concerned executing agency and the contractor. He directed to complete the incomplete projects with quality and time boundness.
He also directed to make available the list of projects ready for foundation laying and inauguration. Jaiveer Singh was reviewing the progress of approved works and departmental activities under various schemes of the Tourism Department at the Directorate of Tourism here today. He instructed the executive institutions and regional tourism officers to send the closure report to the headquarters immediately after the completion of the construction work.
He also instructed that work on a project should not be started before it is duly approved. Strict action will be taken against the concerned officer who does so. He instructed to prepare an annual calendar for fairs and festivals to be organized at the district level. He said that with this the general public would be able to easily get information about festivals and festivals, fairs etc. organized in different districts of the state.
While reviewing the construction works, the Tourism Minister directed the tourism information officers to ensure periodic inspection of the construction works in their respective areas. If indifference or negligence is found in the inspection work, action will be taken by fixing their accountability. He directed the regional tourism officers to submit proposals for widening, strengthening and upgradation of 12 tourism circuits identified in the Tourism Policy-2022 and other important tourist places, whose connectivity routes are in a dilapidated condition, by May 24.
He directed to develop Kalakankar Bhawan from tourism point of view. He instructed to prepare an integrated project for construction of ghats in Bateshwar, works related to Atal ji's birthplace and tourism development of temples. The Tourism Minister asked for early completion of projects related to Chandrika Devi Temple in Unnao and construction of ghat and guest house. Asked to settle the case related to spending excessive amount for earth filling in the construction of guest house today itself.
Along with this, instructions were given to complete the project related to the incident of 1857 freedom struggle as soon as possible. Reviewing the history writing of tourist places, he directed that at the time of writing history, full details should be given of that place on the basis of historical and religious importance and public opinion, so that more and more tourists can be attracted. Along with this, coordination should be done with NHAI and Public Works Department to install signages to guide tourists to old historical buildings, forts, palaces, forts which are away from the main road. He instructed to engrave the design and details of the site on red sand stone.  Jaiveer Singh reviewed in detail the ongoing projects in Ayodhya, pro-poor tourism development schemes, establishment of INS Gomti warship, approved projects under the state sector plan and the status of foundation stone laying and inauguration.
Principal Secretary Tourism and Culture Mukesh Kumar Meshram instructed the executive agencies to speed up the pace of construction. He said that hanging and distracting will not work. Strict action will be taken against negligent officers, apart from this the financial and physical progress will be continuously reviewed. On this occasion, Special Secretary Tourism  AK Pandey, Director Tourism  Prakhar Mishra, Tourism Advisor  JP Singh, PM/APM Regional Tourism Officer of various executive organizations and Deputy Directors  Dinesh, Kalyan Singh Yadav etc. were present.
नोट:
अगर आपको यह खबर पसंद आई तो इसे शेयर करना न भूलें, देश-विदेश से जुड़ी ताजा अपडेट पाने के लिए कृपया The Lucknow Tribune के  

Facebook

 पेज को 

Like

व Twitter पर 

Follow

करना न भूलें...
-------------------------