Pinjore, Haryana hosts the launch of the Hot Air Balloon Safari Project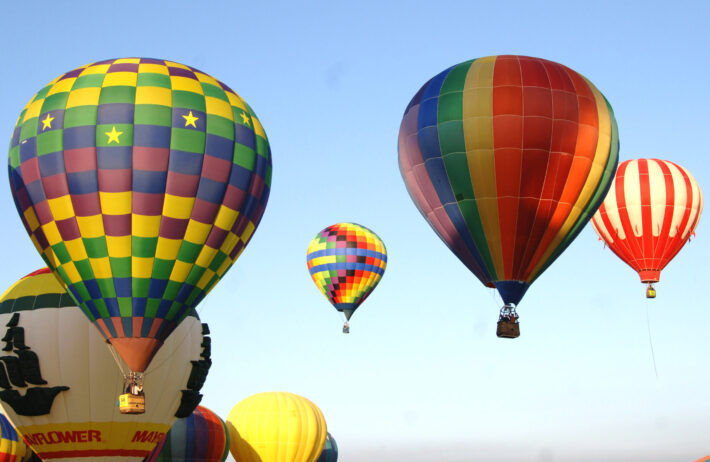 Chandigarh: During the launch of a hot air balloon safari project in Pinjore, Panchkula district, on Wednesday, Haryana Chief Minister Manohar Lal Khattar said that the state has a great deal of potential for adventure tourism. Along with Assembly Speaker Gian Chand Gupta and Tourism Minister Kanwar Pal, Khattar also had a flight in a hot air balloon. He told reporters that the effort will not only help generate jobs but also give the region a new identity.
According to him, Pinjore-Kalka in the Panchkula area is regarded as the entry point to Himachal Pradesh and has a lot of promise for tourism. "We have decided to give VGF (viability gap funding) for the first two years" was Khattar's statement on the hot air balloon nature safari project's financial viability for the operating firm.
The 69-year-old Khattar spoke about his hot air balloon journey and stated, "We do travel by airplanes and helicopters but this is a unique experience." When the hot air balloon is in the air, a lot relies on the direction of the wind. When landing, those operating it must search for an open space. I had the opportunity to see a lot of wild creatures throughout the journey. I may thus state that this encounter was amazing. Subsequently, Khattar said in Hindi in a post on X, "Visitors are welcome in Haryana! Over the last nine years, we have undertaken unheard-of work to establish Haryana as a major travel destination.
"Today, we introduced a hot air balloon safari in Pinjore to further advance adventure tourism endeavors. Without a doubt, this project will give the region a new identity and provide job prospects," Khattar said. According to an official statement released here, for the last nine years, the chief minister has greatly pushed Haryana's participation in adventure sports. According to the statement, Pinjore is now being promoted as a tourist destination, and the Shivalik mountain range has become a center for adventure sports. It added that in addition to providing visitors with novel activities, this would help them learn about Pinjore's past.
A plan is being developed to draw visitors from across the world to Haryana. According to this idea, the Aravalli mountain range in the districts of Gurugram and Nuh would see the development of a 10,000-acre area into the biggest jungle safari park in the world. When constructed, this would support tourism in the Gurugram and Nuh areas while also helping to preserve the Aravalli mountain range, according to the statement. The national capital and its environs are anticipated to send a sizable number of tourists to this jungle safari, which will also provide job chances for the local populace, it stated. Together with water sports, hiking, mountain bike trails, and other activities have received attention in an effort to increase tourism in Haryana and improve ecotourism in the Morni Hills. The Forest Department has also encouraged ecotourism in the Morni Hills. The statement said that events including eco-tourism event camping, off-road driving, and trips to herbal gardens had been started.
Additionally, a strategy to develop the region between Kalka and Kalesar as a tourism destination has been developed, with funding allocated of around Rs 1,200 crore.
नोट:
अगर आपको यह खबर पसंद आई तो इसे शेयर करना न भूलें, देश-विदेश से जुड़ी ताजा अपडेट पाने के लिए कृपया The Lucknow Tribune के  

Facebook

 पेज को 

Like

व Twitter पर 

Follow

करना न भूलें...
-------------------------