Power of Food Bowl of India will be on display at Trade Expo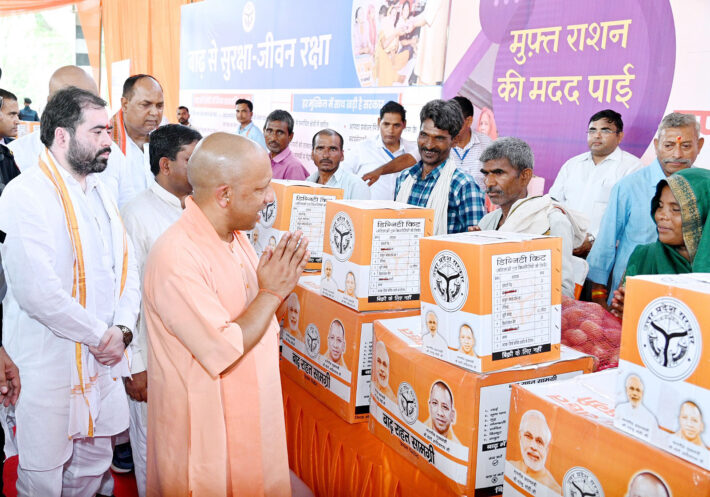 Lucknow: Expanding its role as the 'growth engine' of the country, Uttar Pradesh is not only rapidly striving towards becoming a 'one trillion dollar' economy, but is also becoming the 'Food Basket of India' on the global stage. It is also cementing its identity as a whole. This is the reason why Uttar Pradesh is touching new heights every day in the field of agriculture and food processing.
In such a situation, when International Trade Show 2023 is going to be organized at India Expo Center and Mart in Greater Noida between 21st to 25th September, it is certain that food, dairy and agro sectors will be included in this mega trade show. A big platform will be provided to the companies associated with it and having wide presence in the state.
Although many big companies from all sectors from all over the world will participate in this trade show, priority will be given especially to food, dairy and agro based companies having wide presence in Uttar Pradesh. This will not only make these companies a part of the branding of Uttar Pradesh but will also pave the way for the products of these companies to reach the wider global market.
Many big companies will register their presence
Agro, food and dairy based companies which are going to have wide presence in this mega trade show include Patanjali, Haldiram, Priya Gold, Bikanerwala, Vaidyanath, Ritual Foods, Fresh Foods, Augustia Foods, Indian Bee Keeper Shri Girija. , Paras, Amul, Prime Foods, Gyan Dairy, Creamy Food Fair Export and others are prominent. Apart from this, rural, small and cottage industries related to food, agriculture and dairy products will also be given priority in the trade show.
Apart from this, stalls related to departments related to food processing, logistics-warehousing, animal husbandry, fisheries, dairy and other major departments will also have a wide presence in the trade show. Many of them have already booked their stalls while many others are busy finalizing the related processes. Apart from this, GI tagging products related to food processing including ODOP will also be showcased in trade shows on a large scale.
From taste to management fund will also be food oriented
The special thing is that in this International Trade Show, whether it is about the cuisines served or the management fund, food will dominate everywhere. The heritage of Uttar Pradesh and the quality taste of Shri Anna will play a major role in the dishes that will be served to the dignitaries in the trade show. Those food items of the state which are the identity of Uttar Pradesh will be served to the people coming to the trade show.
Uttar Pradesh's potatoes are becoming famous abroad, the wonder of fertile soil
Apart from this, among the sessions organized here, one session is dedicated only to the success journey of the dabbawalas of Mumbai. Dr. Pawan Aggarwal of IEML will share the success journey of Dabbawalas of Mumbai, their factors and case studies related to the principles of logistical supply management, supply chain and time management. Through this, people attending the session will learn many important facts of fund management through the example of dabbawalas.
नोट:
अगर आपको यह खबर पसंद आई तो इसे शेयर करना न भूलें, देश-विदेश से जुड़ी ताजा अपडेट पाने के लिए कृपया The Lucknow Tribune के  

Facebook

 पेज को 

Like

व Twitter पर 

Follow

करना न भूलें...
-------------------------