PR Hyundai and Speed Chargers begin Night Golf Carnival with a win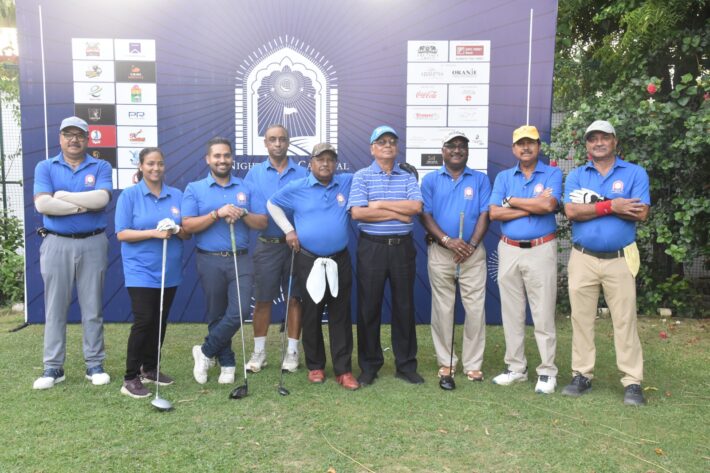 Lucknow: PR Hyundai & Speed Chargers scored comfortable wins over GS Express & Ekana Titans respectively on the opening night of the Night Golf Carnival powered by Lucknow Golf League here at the Lucknow Golf Club.
With the results, PR Hyundai & Speed Chargers took an early lead in their respective Groups. In the night's final match, Shalimar Jewels halved their match against Legends after a lot of back and forth in the five games.
The 9-hole event started with a bang as teams were in full force, kitted in their colours and ready for a carnival like no other in the city. Half of the 12 teams teed off on the opening day with the balance playing their first round on Friday. With a quick format, many upsets are the offing as weaker teams on paper can surprise the stronger ones with a blitz and momentum on their side.
Amongst the top performers of the day was Devendra Chaudhary, ex-Chief Secretary, who scored a perfect 5&4 win for the Speed Chargers. The husband-wife duo of Indra Dhaon & Soni Dhaon began their campaign with a 3&1 win despite a challenging set up. For PR Hyundai, it was captain Dhruv Seth who led from the front with 3&2 win in his singles game when the other games were closer. The pair of Gautam Singh Ahluwalia & Sanjay Sinha scored the biggest win of the day in the Foursome (alternate shot) format.
To make good use of the event platform, Lucknow Golf Club is also hosting a Shingles disease awareness program on all match days of the event.
नोट:
अगर आपको यह खबर पसंद आई तो इसे शेयर करना न भूलें, देश-विदेश से जुड़ी ताजा अपडेट पाने के लिए कृपया The Lucknow Tribune के  

Facebook

 पेज को 

Like

व Twitter पर 

Follow

करना न भूलें...
-------------------------