PWD Minister Jitin Prasada issues instructions to spruce up roads before Diwali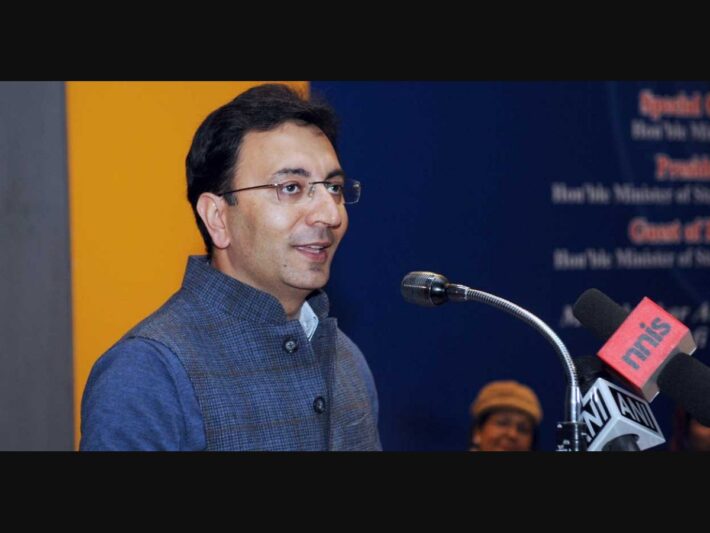 Lucknow: The Public Works Minister directed the departmental officers that as per the instructions of the Chief Minister, as soon as the weather becomes favourable, a special campaign should be conducted to make the roads of the state pothole free before Diwali in the coming November.
No road should be left unpatched in the entire state. Resources should also be increased as per requirement. Where there are rainy conditions, traffic should be facilitated by running stone (granular material) rollers on the roads. There is no dearth of budget for roads. Uttar Pradesh's Public Works Minister  Jitin Prasada gave these instructions  in a meeting with departmental officers at the Tathagata Auditorium at the Public Works Department Headquarters regarding the repair of damaged roads in the state.
He directed that geo-tagging of construction works should also be done. In those places where there is accumulation of water on the roads, conduct a survey and ensure that drainage arrangements are made at those places so that the roads can be saved from breaking. It should be ensured that the road construction agency/contractor will also take the responsibility of maintaining the road for the next 05 years after its construction.
The terms and conditions in this regard should be clearly mentioned. Only those roads which were constructed three years or more ago should be taken up for patch repair. New technical machinery should be used more and more instead of manual in maintenance/construction works.
Prasada said that only communication routes pave the way for development. Therefore, it is important that the roads connecting villages to towns and towns to cities should be in good condition so that all sections of the society, especially farmers and traders, do not face any inconvenience in the transportation of their products.
The Public Works Minister directed that all the concerned officers should ensure that the works are completed as per the prescribed standards, with quality and within the prescribed time limit. If negligence is found in this work, the concerned will be punished. He said that he himself and the Minister of State, PWD will also visit various districts and will also get physical verification of the construction works done. He also directed senior departmental officials to regularly review the construction projects by making random visits to the field.
It is noteworthy that there are a total of 10 departments covered under Pothole Mukti Abhiyan in the state, out of which Public Works Department is a major department. According to the current survey, in the year 2023-24, a total of about 50,000 km of pothole removal and about 23,000 km of renovation/restoration work is to be done by all the departments. Under the Public Works Department, there is a network of 2,78,000 km of roads and other departments have a network of about 1,06,000 km of roads in the entire state. Thus, there is a total road network of 3,84,000 km in the entire state.
Under the Public Works Department, about 44,887 km long road is to be made pothole free and renovation/restoration work of 17,588 km long road is to be done, i.e. work is to be done in total length of 62,457 km.
In the review meeting, Minister of State for Public Works Department, Brijesh Singh, Principal Secretary Public Works Ajay Chauhan, Special Secretary Prabhunath, KP Singh, Chief Engineer (Development) and Head of Department Shri AK Jain, Chief Engineer (Rural Roads) VK Srivastava, Chief Engineer (Rural Roads) 1), Sanjay Srivastava, Chief Engineer (R.M.), Parvez Ahmed and other concerned officers were present.
नोट:
अगर आपको यह खबर पसंद आई तो इसे शेयर करना न भूलें, देश-विदेश से जुड़ी ताजा अपडेट पाने के लिए कृपया The Lucknow Tribune के  

Facebook

 पेज को 

Like

व Twitter पर 

Follow

करना न भूलें...
-------------------------