Raj Babbar can return to Samajwadi Party! SP spokesperson hints on social media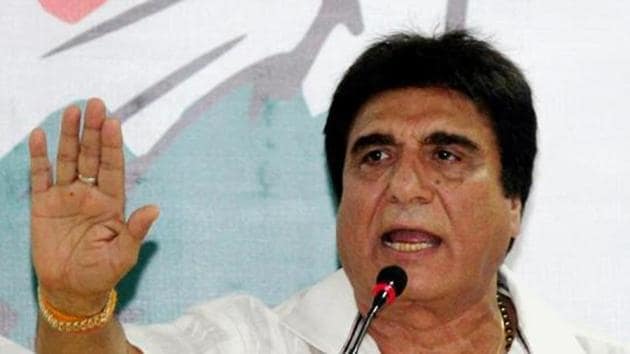 Lucknow: In the midst of the political fervor of the Uttar Pradesh assembly elections, the process of Congress leaders leaving the party continues. Congress may face another major setback in Uttar Pradesh after former Union Minister RPN Singh switched to BJP. There is speculation of former Congress state president and actor Raj Babbar joining the Samajwadi Party once again.
SP spokesperson Fakhrul Hasan Chand, hinting on the social media platform Koo App, wrote that the former state president of Congress, former socialist leader, actor will soon be a socialist. The three gestures made by the SP spokesperson are all pointing towards Raj Babbar. In such a situation, the political discussions of Raj Babbar joining the SP have intensified.
Film actor Raj Babbar started his political career with Janata Dal. He joined the Samajwadi Party after being with the Janata Dal for five years. In 1994, SP sent him to the Rajya Sabha and in 2004 he reached the Lok Sabha for the first time after winning on the SP ticket. In 2006, he broke ties with the SP and joined the Congress two years later in 2008. In the 2009 Lok Sabha elections, he defeated Akhilesh Yadav's wife Dimple Yadav from Firozabad seat on a Congress ticket. In 2014, Congress fielded him against General VK Singh from Ghaziabad seat, but Raj Babbar had to face defeat. In 2016, he was given the command of UP Congress. Raj Babbar hails from Tundla, UP. He acted in more than 250 Bollywood films, many of which became superhit.
It is worth mentioning that before the elections in UP, there is a competition to prove themselves big by bringing people from each other's parties in their party. A dozen leaders, including Swami Prasad Maurya, who left the Bahujan Samaj Party in the last assembly elections and joined the Bharatiya Janata Party, suddenly became part of the Samajwadi Party just before the current election campaign. Samajwadi Party chief Akhilesh Yadav was not blown away considering it as his big victory, when the Bharatiya Janata Party broke the younger daughter-in-law of Mulayam Singh Yadav, the wife of Akhilesh's half-brother, from the Samajwadi Party. The game of defection is going on continuously in Uttar Pradesh.
नोट:
अगर आपको यह खबर पसंद आई तो इसे शेयर करना न भूलें, देश-विदेश से जुड़ी ताजा अपडेट पाने के लिए कृपया The Lucknow Tribune के  

Facebook

 पेज को 

Like

व Twitter पर 

Follow

करना न भूलें...
------------------------- -------------------------------------------------------------------------------------------------------------------------------------------------