Record number of devotees pay a visit to Lord Rama in the month of Sawan at Ayodhya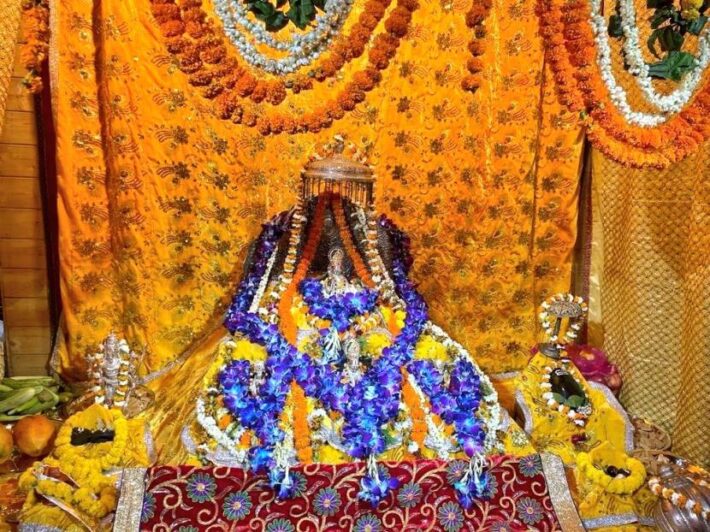 Ayodhya: This time in the month of Sawan, a record was made for the darshan of Ramlala. In this Sawan, due to the rare coincidence of Malmas, the month of Sawan remained 58 days, while the devotees got eight Mondays. In the 58 days of the month of Sawan, about 10 lakh devotees attended the court of Ramlala. A new record was created in the number of visitors.
The month of Sawan started on 4th July while it ended on 31st August. According to this, during 58 days, on an average, about 20 thousand devotees attended the court of Ramlala. There was more crowd on the main dates of Sawan month than on other days. A large number of devotees thronged the court of Ramlala on Monday, Tritiya, Ekadashi and Purnima Tithi of Sawan.
Satyendra Das, the Chief Archak of Ram Janmabhoomi, told that although a large number of devotees are reaching the court of Ramlala everyday, but there was more enthusiasm among the devotees in the month of Sawan. On an average, 20 thousand devotees visited daily, this number increased by two to three times on important dates. On this occasion, arrangements for free food for the devotees were also made by Shri Ram Janmabhoomi Teerth Kshetra Trust on Shri Ram Janmabhoomi Path.
Satyendra Das told that the eagerness to witness the construction of Ram Mandir (Ram Mandir Nirman) was also visible among the devotees. Told that cultural events in the sanctum sanctorum of Ramlala every evening also increased the attraction. During the Sawan fair, many eminent personalities also reached Ayodhya and attended the court of Ramlala.
Number of devotees on major dates of Sawan
1st Monday-10th July-21542
Second Monday-17th July-22544
Third Monday- 24th July-28212
Fourth Monday-31 July-27210
Fifth Monday-07 August-15400
6th Monday-14th August-21230
Seventh Monday-21 August-22540
Eighth Monday-28th August-24575
Sawan Tritiya-19 August-29225
Nag Panchami-23 August-24655
Sawan Ekadashi-26 August-32000
Sawan Purnima-30 August-42000
नोट:
अगर आपको यह खबर पसंद आई तो इसे शेयर करना न भूलें, देश-विदेश से जुड़ी ताजा अपडेट पाने के लिए कृपया The Lucknow Tribune के  

Facebook

 पेज को 

Like

व Twitter पर 

Follow

करना न भूलें...
-------------------------