Respect the balance that scientists strike between personal and professional life – Pallavi Joshi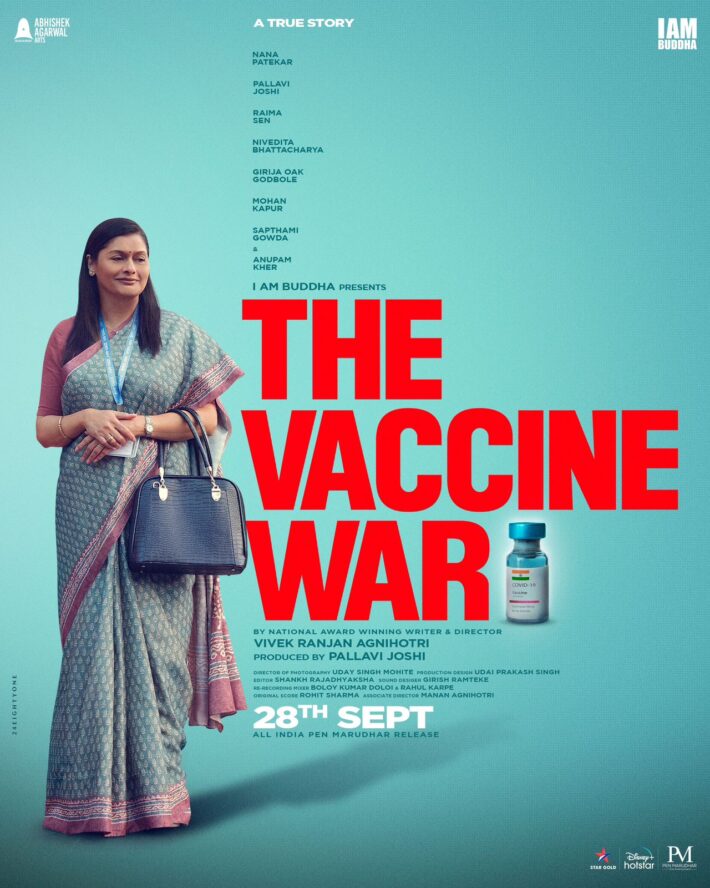 Mumbai: "The scientists that we have on board are the same kind of women who handle their professional as well as their personal life", says Pallavi Joshi as she talks about women's empowerment
Pallavi Joshi is the most prolific and artistic talent of the Indian Cinema who has amazed the entire nation with her craft as a talent in the global blockbuster The Kashmir Files. Besides being an exceptional talent, Pallavi also holds on the right content is commendable. She is currently gearing up for the release of India's first bio-scientific film The Vaccine War in which she is again serving as the actor and the producer. The Vivek Ranjan Agnihotri-directed film has proven its mettle in the UK and several other countries abroad where the makers had kept a special screening that got a standing ovation from the viewers. Pallavi Joshi recently spoke about women's empowerment and dedicated her film to the middle-class women of the nation.
Talking about the Women Empowerment, Pallavi Joshi Said, "The indic feminism i saw in the interviews – and I call it indic because the West looks at feminism at a very different lens. But here our middle-class women who go to work daily and handle their house also at the same time, cook food and take care of their in-laws and kids as well but at the same time they are so good at their professional life too. So we thought to make this movie for such women. Because the scientists that we have on board are the same kind of women who handle their professional as well as their personal life so well with all our Indian values and it was fun playing their role in this movie."
Pallavi Joshi's soon-to-be-released 'The Vaccine War' also addresses the Indian Women Scientists and the much-awaited film celebrates the spirit of the Women Scientists who worked day and night with all their passion to ensure the vaccine reaches across the nation.
'The Vaccine War' will feature Anupam Kher, Nana Patekar, Sapthami Gowda, and Pallavi Joshi as lead characters. Produced by Pallavi Joshi and I Am Buddha, will be released in Hindi, Tamil, and Telugu only in theatres on 28th September 2023.
नोट:
अगर आपको यह खबर पसंद आई तो इसे शेयर करना न भूलें, देश-विदेश से जुड़ी ताजा अपडेट पाने के लिए कृपया The Lucknow Tribune के  

Facebook

 पेज को 

Like

व Twitter पर 

Follow

करना न भूलें...
-------------------------