Respite for Farmer in the best interest of the public says MP Vinod Sonkar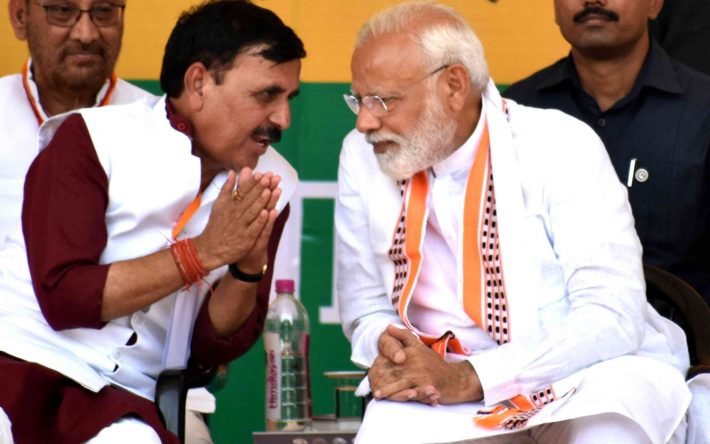 Lucknow: The Uttar Pradesh government has announced a 50 percent rebate in electricity rate for private tube wells of farmers. This will directly benefit 13 lakh farmers of the state. The state government has decided to give a grant to the corporation to compensate for the additional financial burden of about Rs 1000 crore per year on Uttar Pradesh Vidyut Nigam Limited due to this new system of exemption in electricity bill.
BJP MP Vinod Sonkar posted on social media site Koo and said that Uttar Pradesh government's big initiative under the leadership of PM Modi and CM Yogi is in the interest of farmers and general public. There is a 50% reduction in electricity rates for farmers' tube well connections.
As per the new rates, the per unit electricity rate for metered connections in rural areas has been reduced from Rs 2 to Re 1 and the fixed charge per horse power has been reduced from Rs 70 to Rs 35.
Similarly, the fixed charge of Rs 170 per horse power has been reduced to Rs 85 for unmetered connection. For metered connections in urban areas, the per unit electricity rate has been reduced from Rs 6 to Rs 3 and fixed charge from Rs 130 to Rs 65.
It is worth noting that as the Uttar Pradesh assembly elections are approaching, the round of announcements regarding free and cheap electricity has started. Samajwadi Party and Aam Aadmi Party have promised 300 units of free electricity to domestic consumers if the government is formed.
नोट:
अगर आपको यह खबर पसंद आई तो इसे शेयर करना न भूलें, देश-विदेश से जुड़ी ताजा अपडेट पाने के लिए कृपया The Lucknow Tribune के  

Facebook

 पेज को 

Like

व Twitter पर 

Follow

करना न भूलें...
------------------------- --------------------------------------------------- -------------------------------------------------------------------------------------------------------------------------------------------------