Sam Altman's ouster is Mira Murati's gain at OpenAI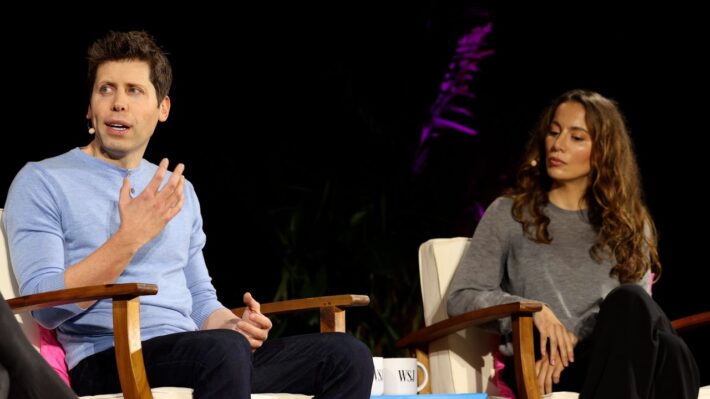 Washington: OpenAI, the maker of ChatGPT, has removed company co-founder and CEO Sam Altman from his post. At the same time, now the company's Chief Technology Officer Mira Murati has been made the interim CEO in his place. During this, the company said that it is searching for a qualified person for the post of CEO. On the other hand, Miri Murati is in the headlines after becoming the CEO of OpenAI.
Who is Mira Murati, interim CEO of OpenAI?
Mira Murati is of Albanian origin and her parents are also from Albania. Mira is educated in Canada and is a mechanical engineer by profession. Mira Murati built a hybrid race car during his graduate studies at Dartmouth College. He has also interned at Goldman Sachs.
Mira started her career at OpenAI in 2018. Before this, Mira has worked in electric vehicle manufacturing company Tesla and has played an important role in developing the company's Model X car. Mira worked for three years as a senior product manager at Tesla. Along with this, she has also worked in Leap Motion, a startup company developing computing systems.
Mira Murati's letter to employees
After becoming the interim CEO of OpenAI, Mira Murati has written a letter to the company's employees, in which she said that she is honored and grateful to take on the leadership role in the company. At the same time, in this letter regarding Altman's sudden departure, the employees have been asked to focus only on their work.
Murati wrote that we are at a critical juncture, when our tools are being used by a large number of people. Also, policy makers are trying to regulate AI. Murati talked about using AI for betterment.
नोट:
अगर आपको यह खबर पसंद आई तो इसे शेयर करना न भूलें, देश-विदेश से जुड़ी ताजा अपडेट पाने के लिए कृपया The Lucknow Tribune के  

Facebook

 पेज को 

Like

व Twitter पर 

Follow

करना न भूलें...
-------------------------