Self defense schools across the state of U.P. to help further empower women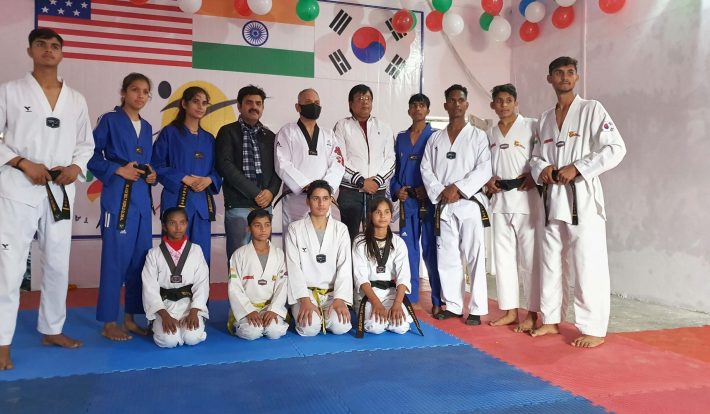 Lucknow: In order to prepare girls and women for self-defense, Sports Network India and Navchetna Garib Utthan Sanstha have decided to set up self-defense schools in various districts under a state-wide campaign. In these self-defense schools, girls and women of different age groups will get free self-defense training.
Recently, after the exercise of starting the school in Lucknow on the campaign to establish self-defense schools in the districts, the officers of the organization visited various districts and started the work of setting up training centers there. During this, after visiting many districts like Aligarh, Bahraich, Mainpuri, reached district Etah.
Here, self-defense schools will be established in about 15 schools under Aliganj tehsil. The team of the institution established the first school here at Janta Inter College, village Saronth. In the function organized here, Taekwondo players of village Badhapur displayed various techniques of self-defense.
About this campaign conducted in collaboration with America's Black Belt World Global Organization, Sports Network India director Anand Kishore Pandey said that along with self-defense training in these schools, women players also under the campaign being run for women's safety in the state.
Will be prepared and will illuminate the name of the state in national and international competitions. On this occasion, the founder of Black Belt World, American citizen Grand Master Abhay Singh Rathore (Eighth Dan Black Belt) talked about his full cooperation in this campaign.
नोट:
अगर आपको यह खबर पसंद आई तो इसे शेयर करना न भूलें, देश-विदेश से जुड़ी ताजा अपडेट पाने के लिए कृपया The Lucknow Tribune के  

Facebook

 पेज को 

Like

व Twitter पर 

Follow

करना न भूलें...
------------------------- --------------------------------------------------- -------------------------------------------------------------------------------------------------------------------------------------------------