Selfie campaign on Koo gets Uttar Pradesh elections trending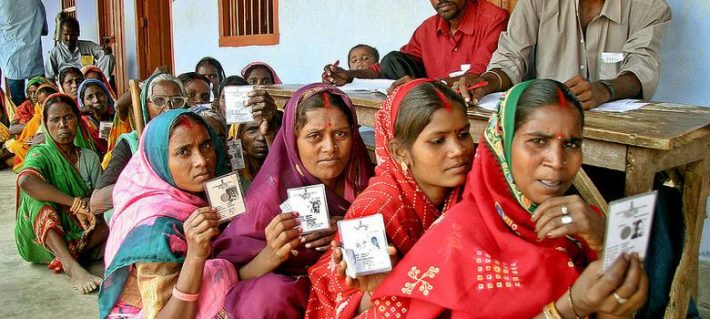 Lucknow: In the first phase of voting, the trend of #VoteWaliSelfie started on Koo app, common people shared their selfie with ink mark
On February 10, where the lines of voters started appearing at the polling booth since morning, social media was also engaged in making voters aware. Many campaigns are being run from time to time to make voters aware and increase the voting percentage in Koo App. In this connection, #VotewaaliSelfie campaign was launched on Koo. Voters took selfies with their ink marks after voting and posted it on Koo. Through this campaign, it was appealed that more and more people should come out of the house and vote.
Since morning, many politicians and celebrities also put their selfies with this hashtag and appealed to the people to vote. Everyone took this campaign hand-in-hand, due to which #VoteWaliSelfie remained in trend all day on Koo App.
With the commencement of the first phase of elections on February 10, this campaign is being run only to make the common people aware of voting. Experts say that Koo App especially wants to encourage youth to vote. This campaign to make youth aware through #VoteWaliSelfie campaign will continue till the last phase of elections. Voters of all 5 electoral states can participate in this campaign.
To encourage voters, a contest is also being run along with this campaign, in which a provision has been made to reward 5 selfies with the most likes after the election.
Some conditions have also been placed with this competition which are as follows.
1. Do not share selfie with any political party, symbol, politician or candidate which may affect other voters.
2. Do not take selfie inside the polling booth. Voters can take selfies with their inked finger outside the booth.
3. Violation of these rules will result in disqualification of the contestants.
Even before this, Koo App had run #KooVotersCampaign and #PledgeToVote campaigns to make voters aware. In which veteran leaders, Bollywood celebrities, well-known sportspersons and many other influential people took part. It is the effort of Koo that more and more people vote and understand about their rights. To increase the interest of the youth towards voting, Koo has also organized a selfie contest with vote today.
Koo App is witnessing tremendous desi action of elections. The ruling Bharatiya Janata Party in Uttar Pradesh is putting all its updates related to elections on Koo App earlier than other social media platforms. Along with this, BSP General Secretary and MP Satish Chandra Mishra, RLD, AIMIM, SBSP, Peace Party, PSP(L) as well as many senior leaders of SP and Congress are very active on Koo App. Including Chief Minister's Office of Punjab, Punjab Congress President Navjot Singh Sidhu, Aam Aadmi Party's Chief Ministerial candidate Bhagwant Mann, Sukhbir Badal from Shiromani Akali Dal, Harsimrat Kaur Badal are also very active on Koo and in campaigning through this platform. are also engaged.  Goa Chief Minister Dr Pramod Sawant, both Deputy Chief Ministers, Goa Forward Party President Vijay Sardesai and many veteran leaders are present on Koo App.
Elections are going to be held in 5 states of the country. Voting has now started in Uttar Pradesh, Punjab, Uttarakhand, Goa and Manipur. Voting is going on in Uttar Pradesh for the first phase today and on March 10.
नोट:
अगर आपको यह खबर पसंद आई तो इसे शेयर करना न भूलें, देश-विदेश से जुड़ी ताजा अपडेट पाने के लिए कृपया The Lucknow Tribune के  

Facebook

 पेज को 

Like

व Twitter पर 

Follow

करना न भूलें...
------------------------- --------------------------------------------------- -------------------------------------------------------------------------------------------------------------------------------------------------