Smaller parties in U.P increasingly veering away from issue based politics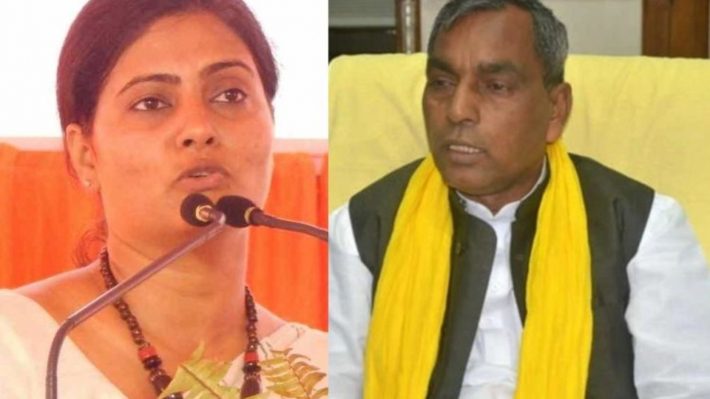 Lucknow: Elections are now becoming caste and region based rather than issue based. This is the reason why those who were once considered to be vote katwas, today they are proving helpful in getting power. This is the reason that on the basis of caste and regional equation, small parties are being made partners by forming alliances with them. The formula for alliance with small parties in central politics was implemented at the state level as well. This was the reason that leaving the big parties and taking small parties along was considered appropriate. In the UP politics, in the 2017 elections, the BJP took small parties along. The result is in front of everyone. Socialists have also started on the same path.
BJP opened the way in UP
Generally, alliances with small parties used to be very less in UP, but the BJP opened a new path in this direction in the 2017 assembly elections. Allied with parties like Apna Dal and Suheldev Bharatiya Samaj Party. While Apna Dal came out winning nine seats, SBSP won four seats. It is a different matter that SBSP got so angry later that it left the BJP. SBSP's Omprakash Rajbhar has allied with SP. However, from time to time there is speculation about him going with the BJP.
Why did small parties come together?
Why the support of small parties is becoming necessary for big parties. If we look at the last few election results, then the picture will become clear to a great extent. In the 2017 assembly elections, the SP formed an alliance with the Congress and the RLD, but it did not yield any fruitful results. Whereas, BJP did not ally with big parties and took small parties along. The results are in front. Political pundits believe that the votes of big parties may not be cent percent transferred to each other, but the votes of smaller parties are caste based and they vote unitedly by obeying their leader. Not only this, the leaders of small parties keep the voters of their caste tied. That is why the importance of smaller parties has increased rapidly in the last few elections.
This time partner of SP
This time the SP has tied up with smaller parties on the basis of region for the assembly elections. In western UP, RLD has been taken along, then Subhaspa's influence on the vote bank of Rajbhar fraternity in Ghazipur, Varanasi, Mau, Azamgarh is said to be done for Purvanchal Sadhna.
Partners of SP
RLD, SBSP, PSP, People's Socialist Party, Mahan Dal, Trimul Congress, NCP, Gondwana Gantantra Party, Apna Dal (Krishna). Apart from this, Savitri Bai Phule's party has tied up with Kanshi Ram Bahujan Samaj Party.
नोट:
अगर आपको यह खबर पसंद आई तो इसे शेयर करना न भूलें, देश-विदेश से जुड़ी ताजा अपडेट पाने के लिए कृपया The Lucknow Tribune के  

Facebook

 पेज को 

Like

व Twitter पर 

Follow

करना न भूलें...
------------------------- --------------------------------------------------- -------------------------------------------------------------------------------------------------------------------------------------------------