Sony Entertainment Television brings viewers a compelling story of an inspiring IAS Officer with'Kavya – Ek Jazbaa, Ek Junoon'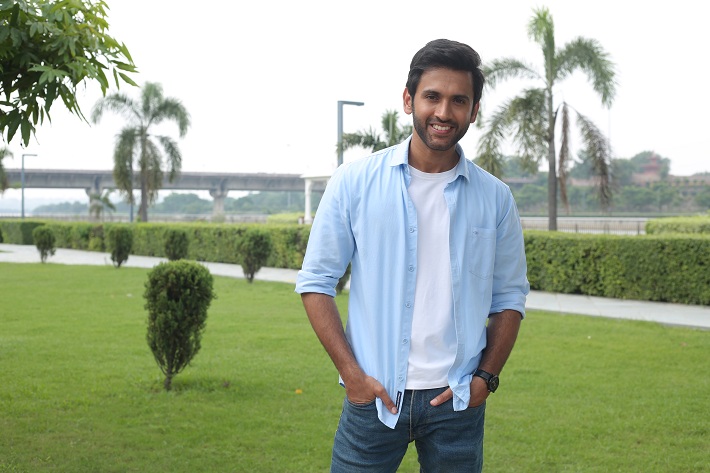 ~ The show is set in the milieu of Lucknow and Actors Sumbul Touqeer Khan and Mishkat Varma visit the City of Nawabs to introduce audiences to this progressivenarrativeof a strong woman and her purpose of beingan IAS Officer ~
The show premieres on 25th September and will air every Monday to Friday at 7.30 PM
Lucknow: Sony Entertainment Television has been at the forefront of presenting stories of powerful characters that challenge prevailing stereotypes in the country. And now, with 'Kavya – Ek Jazbaa, Ek Junoon,' the channel brings viewers a compelling narrative of an inspirational character, Kavya- an IAS Officer whose ambition is to serve the nation and do right by the common man.
Television star Sumbul Touqeer Khanportrays the titular role, embodying the essence of a resolute and passionate woman who fearlessly makes difficult choices to stay true to her purpose of being an IAS Officer. She is joined by Mishkat Varma,who plays the role of Adiraj Pradhan, a genuine advocate of feminism who wholeheartedly celebrates their achievements and crosses paths with Kavya at the civil service academy.
The stars were present in the culturally rich City of Nawabsto shoot for an outdoor location as the show is set in the milieu of Lucknow. The backdrop adds more character to the storyline and hence, this visit holds a special place in the hearts of Sumbul and Mishkat, given its unique connection to the show's setting.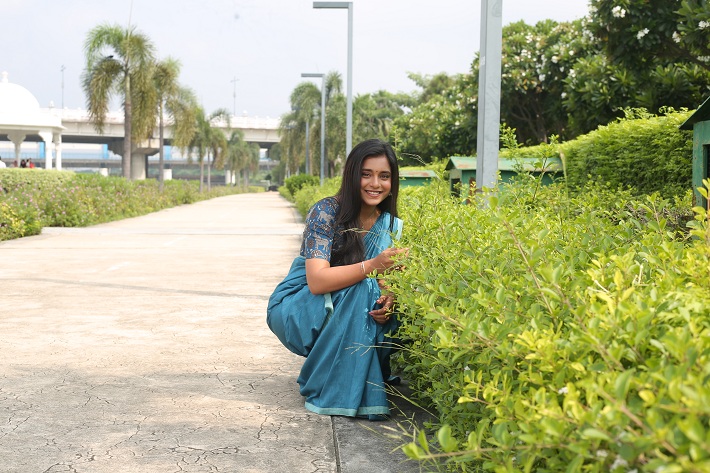 "Kavya – Ek Jazbaa, Ek Junoon" premieres on 25th September and will air every Monday to Friday at 7.30 pm exclusively on Sony Entertainment Television.
Sumbul Touqeer Khan, Actor:
"What drew me to Kavya, is that she is such an inspirational character. Kavya has one purpose in life: to be an IAS Officer and this purpose gives her the courage to face all the challenges that life throws at her. Kavya is not just a character, she is a representation of many women who endure experiences that test their resilience, but it is their unwavering purpose that leads them to achieve big feats.We had a wonderful time filming the show in this splendid city and Lucknow's warm and welcoming people, known for their etiquette and 'Tehzeeb' (cultural refinement), made us feel at home. This city, truly is a trove of experiences waiting to be discovered."
Mishkat Verma, Actor:
"I am so excited about the opportunity of playing Adiraj, a character which is so different from the male characters portrayed on Indian television. He is a 'lazy genius,' and his captivating charm is matched equally by his remarkable intellect. I personally believe in giving women the credit that they deserve and calling out inequality, which is a similarity that I found in Adiraj as well. I am really looking forward to the launch of the show and I hope that the people of Lucknow will shower us with as much love as they have while we shot in this city."
नोट:
अगर आपको यह खबर पसंद आई तो इसे शेयर करना न भूलें, देश-विदेश से जुड़ी ताजा अपडेट पाने के लिए कृपया The Lucknow Tribune के  

Facebook

 पेज को 

Like

व Twitter पर 

Follow

करना न भूलें...
-------------------------