Stage set for green hydrogen policy in U.P.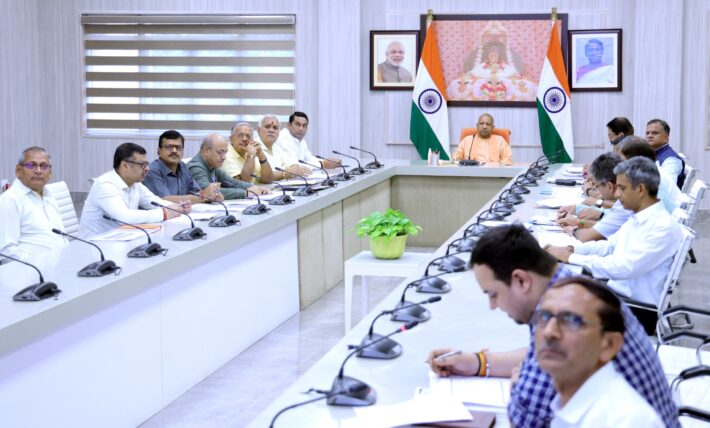 Lucknow: Uttar Pradesh Chief Minister Yogi Adityanath has announced that Uttar Pradesh will soon have a green hydrogen policy. At a high-level meeting, Adityanath said the state government was committed to promoting non-conventional sources of energy to combat global warming and climate change.
Senior government officials said that green hydrogen is a clean source of energy which can be helpful in achieving the goal of net zero pollution. Therefore, Chief Minister Adityanath has said that UPNEDA should prepare an effective policy after studying the policy of the central government regarding green hydrogen.
In the meeting, the CM reviewed the preparation of UP Green Hydrogen Policy-2023 with the officials of Uttar Pradesh New and Renewable Energy Development (UPNEDA). He directed officials to consult all stakeholders so that investors and users can get maximum benefits.
The CM also directed officials to encourage firms working with green hydrogen by giving them maximum incentives. During the Global Investors Summit (GIS)-2023 in UP, the state received investment proposals worth Rs 2.73 lakh crore from 20 companies to set up units operating in the green hydrogen sector. These units can create employment opportunities for more than 60,000 people. The State Government is committed to implement all the MOUs signed during GIS-2023.
A senior official says it is necessary and appropriate to encourage investors to invest in green hydrogen projects. The draft UP Green Hydrogen Policy 2023 should focus on meeting the state's commitment with respect to reducing carbon emissions as well as development of the state and generating employment opportunities.
नोट:
अगर आपको यह खबर पसंद आई तो इसे शेयर करना न भूलें, देश-विदेश से जुड़ी ताजा अपडेट पाने के लिए कृपया The Lucknow Tribune के  

Facebook

 पेज को 

Like

व Twitter पर 

Follow

करना न भूलें...
-------------------------