Surveys give BJP the edge as voting comes to an end in U.P.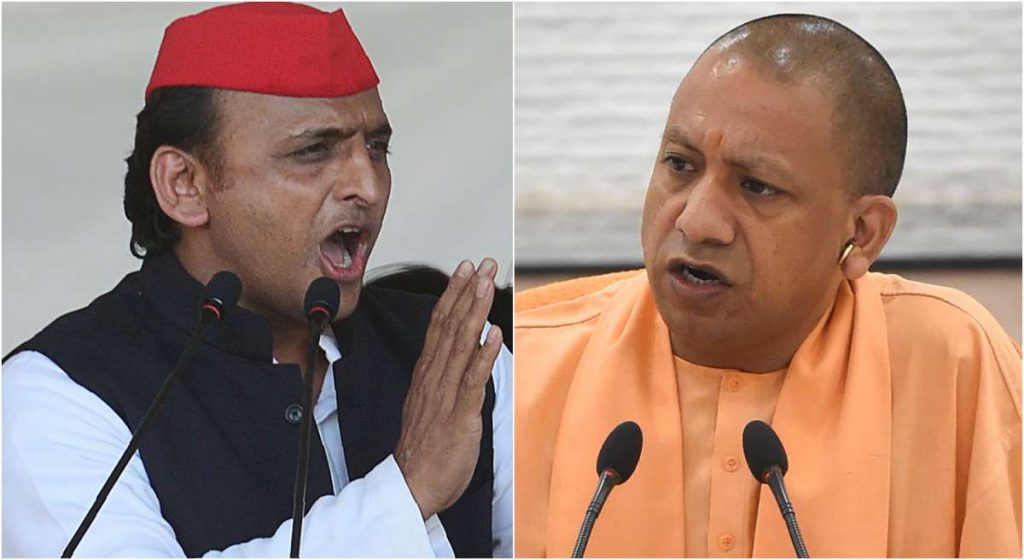 Lucknow: After seven phases of voting in Uttar Pradesh, where exit polls have indicated good news for the Bharatiya Janata Party (BJP) on one hand, the SP is looking away from power despite its better performance than in 2017. Most of the exit polls have claimed that once again the BJP is going to get an absolute majority under the leadership of Yogi Adityanath, while the SP alliance seems to be increasing from 47 seats to about 150 seats.
However, BSP and Congress are expected to suffer in this election as well. BSP's vote share is also predicted to drop significantly.
Since the elephant's sluggishness in the election campaign, the big question arose that if Mayawati did not appear in the race, would her voters shift elsewhere? And if yes, where will you go? An analysis of the exit polls data shows that most of the voters who gave up on the elephant ride are sitting on cycles.
The survey says that this time the BJP can get 39 per cent vote share, whereas in 2017 elections also the party got almost the same (39.7 per cent) vote share. At the same time, SP has been estimated to get 34 per cent vote share, while Akhilesh Yadav got only 22.2 per cent votes in the last election. In this context, SP has got 12 per cent more vote share this time, which is a big jump.
नोट:
अगर आपको यह खबर पसंद आई तो इसे शेयर करना न भूलें, देश-विदेश से जुड़ी ताजा अपडेट पाने के लिए कृपया The Lucknow Tribune के  

Facebook

 पेज को 

Like

व Twitter पर 

Follow

करना न भूलें...
------------------------- --------------------------------------------------- -------------------------------------------------------------------------------------------------------------------------------------------------