Sushmita Sen portrays the touching tale of Gauri Sawant in Taali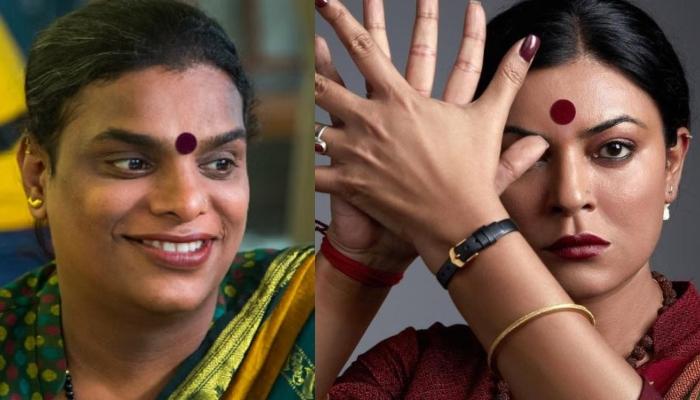 Mumbai: Bollywood actress Sushmita Sen is back once again with her power packed performance. On Monday  the trailer of this most popular web series Taali has been released. After the trailer of this web series came out, the audience is praising Sushmita Sen's acting. This powerful style of the actress has been shown in 'Tali'.
Sushmita Sen in the role of transgender
Actually, in the Tali web series, Sushmita Sen is seen in the role of a transgender, who has to face a lot in the society because of her existence. She fights for her rights. During this he has to face many evils. By fighting the society, she makes her identity as a social worker from a eunuch. This is shown in Sushmita Sen's Tali.
Taali, directed by Ravi Jadhav, stars Sushmita Sen as Gauri Sawant. The trailer begins with the younger version of Sushmita Sen. It has been shown that everything is fine till school life. But the problem comes when she goes to college. Now it becomes not only difficult but impossible for him to hide his identity. He has to listen to many taunts. But in the end she follows her heart and fights for her survival.
Who is Gauri Sawant
Please tell that Gauri Sawant is a social worker by profession, who has been working for the interests of eunuchs for many years. He was born with the name Ganesh Nandan. He saw many ups and downs in his life. Gauri knew about herself, but she could not dare to tell her father even if she wanted to. However, Gauri had left the house in order not to cause her father's embarrassment.
After this she changed herself with the help of Humsafar Trust and became Gauri Sawant from Ganesh Nandan. Gauri had played a very important role in the National Legal Services Authority. This was a case filed in 2013, in which in 2014, the Supreme Court, while giving the final verdict, ordered transgenders to be declared as third gender. Taali web series is starting from 15th August on Jio Cinema.
नोट:
अगर आपको यह खबर पसंद आई तो इसे शेयर करना न भूलें, देश-विदेश से जुड़ी ताजा अपडेट पाने के लिए कृपया The Lucknow Tribune के  

Facebook

 पेज को 

Like

व Twitter पर 

Follow

करना न भूलें...
-------------------------