Swati Singh reinitiates proceedings for divorce as poll heat ends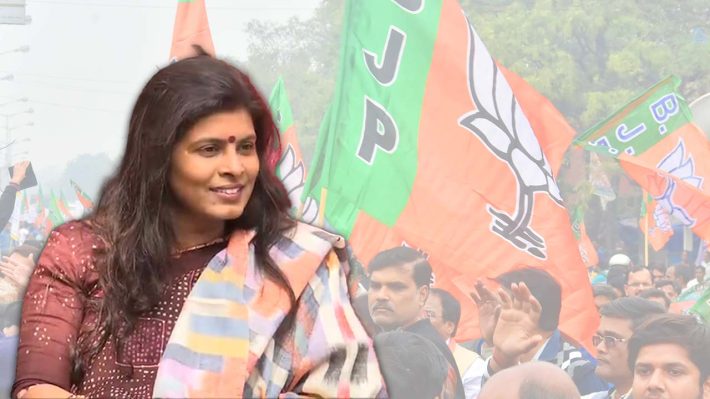 Lucknow: Before the formation of the government in Uttar Pradesh, Bharatiya Janata Party (BJP) MLA Dayashankar Singh has suffered a major setback. Swati Singh, a minister in the caretaker government of Uttar Pradesh, filed for divorce from her husband Dayashankar Singh. Swati Singh has given an application in the family court to restart the divorce case that is already going on.
In 2018, the family court closed the case after both the parties did not reach the court.  Swati Singh has applied for the resumption of the case in the court of the Additional Principal Judge of the Family Court. On the application given by Swati Singh, Additional Principal Judge Family Court Shruti Srivastava reserved the order.
Swati Singh's husband Dayashankar Singh has won from Ballia in the recently held elections. Rajeshwar Singh was fielded by BJP after cutting Swati Singh's ticket from Sarojininagar. In the politics of UP, Swati Singh, who travelled from a housewife to an MLA and became a minister in the Yogi government, was cut off by the BJP.
Who is Swati Singh?
Swati Singh's entry into politics was very dramatic. In fact, Swati Singh's husband and BJP leader Dayashankar Singh had made objectionable remarks on Bahujan Samaj Party (BSP) national president Mayawati before the 2017 assembly elections. During this, BJP had come on the back foot and had thrown Dayashankar Singh out of the party.
Meanwhile, BSP leaders including Nasimuddin Siddiqui made indecent remarks against Dayashankar's wife Swati Singh and her daughter. It is from here that Swati Singh opened the front against Mayawati and BSP leaders. Seeing the firebrand image of Swati Singh, BJP directly made her the President of State Mahila Morcha.
Along with this, BJP had made Swati Singh its candidate from Sarojininagar seat. Swati Singh won this election with a big margin. After this BJP made him a minister, but in the 2022 elections, Swati Singh's ticket was cut by the BJP. Now she is not a member of any house, in such a situation, after the formation of the new cabinet, her leave is being considered fixed.
The news of estrangement between Dayashankar Singh and Swati Singh started coming in 2017 itself, but after Swati Singh became a minister, the matter was calmed down. Swati Singh had filed for divorce earlier as well, but in 2018 the case was closed when both the parties did not reach the court. Now once again an application has been filed to start the case.
नोट:
अगर आपको यह खबर पसंद आई तो इसे शेयर करना न भूलें, देश-विदेश से जुड़ी ताजा अपडेट पाने के लिए कृपया The Lucknow Tribune के  

Facebook

 पेज को 

Like

व Twitter पर 

Follow

करना न भूलें...
------------------------- --------------------------------------------------- -------------------------------------------------------------------------------------------------------------------------------------------------