Swift action by U.P. RERA makes life smoother for allottee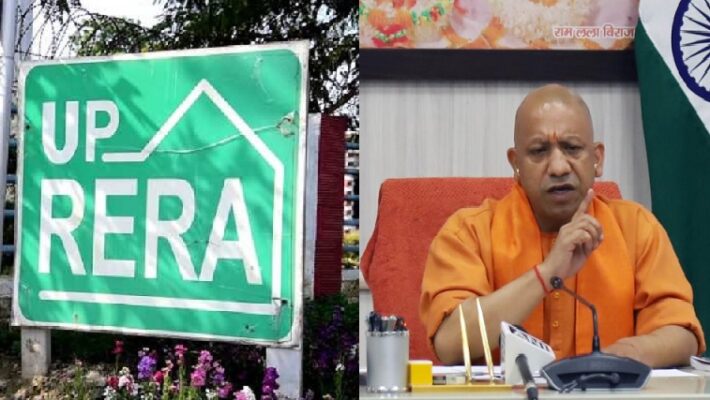 Lucknow: Due to the efforts of U.P. RERA, an allottee of 'Wave One' project located in Gautam Buddha Nagar of the promoter 'M/s Wave One Pvt. got possession. The promoter handed over the possession of the unit in accordance with the Agreement for Sale in compliance with the order issued by the authority in favor of the allottee and adjusted the interest for the delay in handing over the remaining amount, thereby minimizing the liability of the allottee. As per the agreement between both the parties, the allottee will have to pay only Rs 6 lakh 85 thousand and complete the process of taking possession. While the final outstanding amount was around 18 lakhs.
After the order of issuance of recovery certificate from RERA, the promoter had proposed a settlement before the allottee according to which the possession of the unit and payment of interest for the delay in getting the possession was included. Accepting the offer, the allottee signed the agreement and the promoter submitted a copy of it to the Authority.
The allottee appreciated the efforts of the Authority while expressing happiness that the possession of the unit after almost 6 years and the adjustment of interest for the delay period has been met with the final demand amount. Assets worth about Rs 2,925 crore have been made dispute free in more than 7400 cases through the orders issued by U.P. RERA and the Conciliation Forum.
Firoz Ali, a resident of Rajasthan state, had paid approximately Rs.48 lakhs in the year 2013 for a unit costing approximately Rs.66 lakhs in the promoter's commercial project Wave One. As per the 'Agreement for Sale', the allottee was to get the possession by the year 2017. But in the event of not getting the possession of the unit by the stipulated time and not getting the satisfactory construction, the allottee in 2021. By registering a complaint (Chbt144/02/70767/2021) in U.P. RERA, there was a demand to get back the invested amount. The order passed in the hearing came in favor of the allottee, which was to be complied with by the promoter.
The allottee had registered a 'request for compliance of the order' online on the portal to ensure the implementation of the passed order. While conducting an advance hearing in the matter, the authority had ordered to issue a 'recovery certificate' against the promoter. In the meantime, after the completion of the project, the promoter proposed to hand over the possession to the allottee, due to which the dispute was resolved by agreement.
नोट:
अगर आपको यह खबर पसंद आई तो इसे शेयर करना न भूलें, देश-विदेश से जुड़ी ताजा अपडेट पाने के लिए कृपया The Lucknow Tribune के  

Facebook

 पेज को 

Like

व Twitter पर 

Follow

करना न भूलें...
-------------------------