This year too, budget to be paperless with traditional sweet replacing Halwa ceremony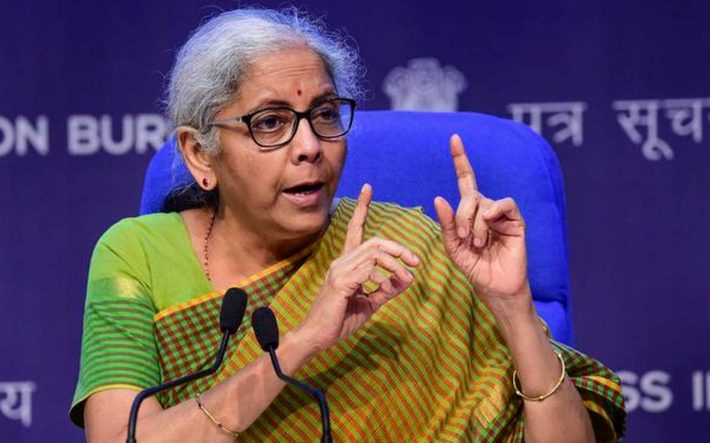 New Delhi: The general budget of the country is going to be presented on February 1. This is the second time in the Corona era when Finance Minister Nirmala Sitharaman will present the general budget. Like last time, this time also the budget will be in paperless form. However, this time the traditional halwa ceremony has not taken place. Every year before starting the final process of budget, Halwa Ceremony is organized, which could not happen this time. According to the statement issued by the government, in view of the current epidemic situation, the Halwa ceremony has not been performed. Instead, the core employees have been given sweets following the COVID protocol.
These are the employees who are involved in the process of making the budget and they are kept under house arrest. These officers and employees come in contact with their family members and friends only after the Union Finance Minister presents the budget in Parliament. Its purpose is to keep the budget confidential.
This year you will also be able to watch from the app. The Union Budget for the financial year 2021-22 was given in paperless form for the first time and it will continue this year as well. A 'Union Budget Mobile App' was also launched for hassle-free access to budget documents by MPs and general public. Like last year, this time also the budget documents will be available on the app. The mobile app is bilingual (English and Hindi) and is available on both Android and iOS platforms.
The app can also be downloaded from the Union Budget web portal (www.indiabudget.gov.in). The budget documents will also be available for download on the Union Budget web portal (www.indiabudget.gov.in) for the general public.
नोट:
अगर आपको यह खबर पसंद आई तो इसे शेयर करना न भूलें, देश-विदेश से जुड़ी ताजा अपडेट पाने के लिए कृपया The Lucknow Tribune के  

Facebook

 पेज को 

Like

व Twitter पर 

Follow

करना न भूलें...
------------------------- --------------------------------------------------- -------------------------------------------------------------------------------------------------------------------------------------------------