Time to Roar with the Women Cricketers of Lucknow, at Phoenix United's Women's Premiere League 2022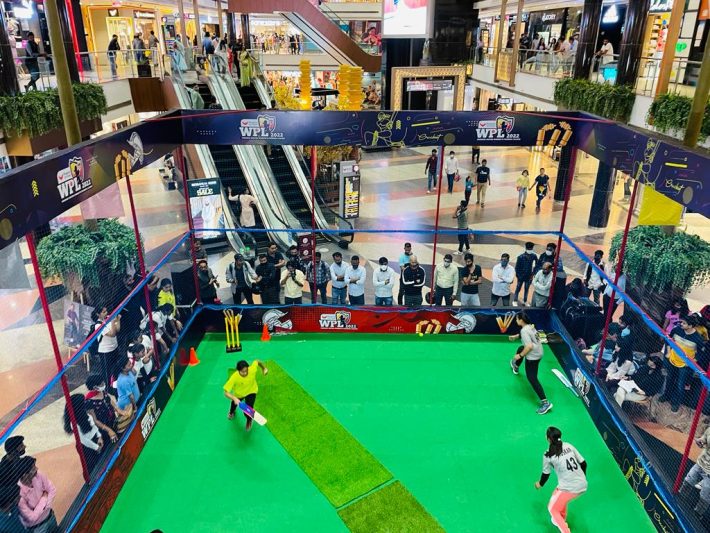 Lucknow: As part of the Women's Day celebration, Phoenix United Lucknow has dedicated the month of March for Women of Lucknow. The pitch is ready for Women's power to display their strength and dexterity in Cricket. Phoenix United Women's Premiere League – PUWPL '22', is here for the very first time in Lucknow, to enthral you. A total of 56 underarm cricket matches will be played among 8 teams of 5 players each, every weekend from the 12th of March till the 3rd of April. The matches on the first weekend will be played between 4PM to 8PM, and the rest of the matches will be played from 2PM to 6PM.
Excitement is through the roof because Phoenix United Women Cricket League is here to send all the notions of 'women can't play cricket' back to the pavilion. To show their agility and skill, teams namely, Flying Squirrels, Sentinel Galaxy, Speedy Geckos, Dribbling Cats, Runny Chipmunks, Witty Foxes, Fearless Dragons, and Tasmanian Devils, will roar for the win.
Sr. Centre Director,  Sanjeev Sarin said, "March is the month to celebrate the achievements of Women around us, therefore, this time we have planned a Cricket league at our mall with Women in the forefront. We want our patrons to enjoy the spirit of Cricket and visit the mall to cheer for their favorite teams."
Come along with your family and friends, every Saturday and Sunday from the 12th of March to enjoy a fun-filled weekend & witness the greatest and most exciting Women's Cricket Matches ever played in the city.
नोट:
अगर आपको यह खबर पसंद आई तो इसे शेयर करना न भूलें, देश-विदेश से जुड़ी ताजा अपडेट पाने के लिए कृपया The Lucknow Tribune के  

Facebook

 पेज को 

Like

व Twitter पर 

Follow

करना न भूलें...
------------------------- --------------------------------------------------- -------------------------------------------------------------------------------------------------------------------------------------------------