To divert attention from poll bungling, the makers of The Kashmir Files released the film – Akhilesh Yadav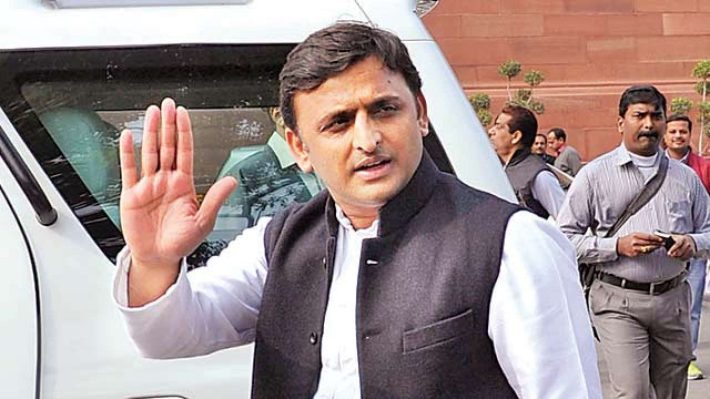 Azamgarh: Samajwadi Party chief Akhilesh Yadav has attacked the government over the victory of BJP in the assembly elections and the defeat of his party. Akhilesh said that the film Kashmir Files has been brought so that there should be no debate on the rigging of elections.
Giving details of many seats, Akhilesh said that there has been rigging on a large scale. Akhilesh, who suddenly reached his parliamentary constituency Azamgarh, interacted with the media at the residence of MLA and former minister Durga Yadav. Akhilesh also said that the earnings from Kashmir Files should be used for the Kashmiri migrants.
For this a committee of 25 people should be formed. The committee should decide how the money that is being collected should be spent. The government should also come forward. The entire money should not go to the Prime Minister's Fund. Money should be spent on talking to people living in different places.
Alleging rigging in the assembly elections, Akhilesh said that even on the MLC elections, we will have to fight with the administration. Akhilesh said that in Moradabad the counting of those who got 1 lakh 47 thousand votes was stopped for two and a half hours.
It was later revealed that he was defeated by 700 votes. When asked a question on Owaisi, Akhilesh said that whoever fights will get some votes. But the question is what was the BSP doing. It was the dream of Babasaheb Bhim Rao Ambedkar that our country should run with democracy and constitution.
The BSP has joined hands with the BJP inside. So the socialists will have to take the Ambedkarites along. A new battle will have to be fought by joining Ambedkarites together.
MLAs will grope on leaving MP
After Akhilesh Yadav's sudden arrival in Azamgarh, opinion is being considered on the intention of his leaving the role of MP from here. It is being said that he will try to know by talking to the MLAs and office bearers that what can be the effect of leaving post of MP on politics. The Samajwadi Party may have been out of the race for majority in the UP assembly elections, but is buoyed by the spectacular increase in vote percentage.
In such a situation, Samajwadi Party President Akhilesh Yadav is caught in a dilemma about giving up one seat from the MP or Legislature. Before coming to Azamgarh, he also went to Mainpuri on the occasion of Holi. There was a discussion about this as well.
The Samajwadi Party has achieved the most spectacular success in the assembly elections in Purvanchal itself. Along with Azamgarh, the Samajwadi Party has won all the seats in Ambedkar Nagar and Ghazipur adjacent to it. Apart from this, the performance of Samajwadi Party has been better than BJP in Mau, Ballia, Jaunpur adjoining Azamgarh.
नोट:
अगर आपको यह खबर पसंद आई तो इसे शेयर करना न भूलें, देश-विदेश से जुड़ी ताजा अपडेट पाने के लिए कृपया The Lucknow Tribune के  

Facebook

 पेज को 

Like

व Twitter पर 

Follow

करना न भूलें...
------------------------- --------------------------------------------------- -------------------------------------------------------------------------------------------------------------------------------------------------