U.P. plans clean Diwali, Shubh Diwali campaign in festive season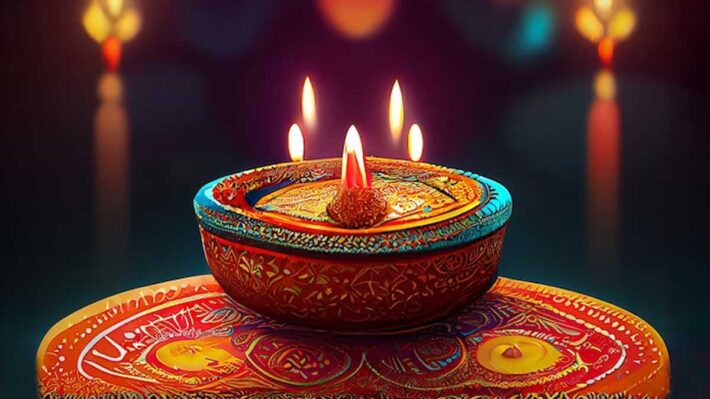 Lucknow: In view of festivals like Diwali, Bhaiya Dooj and Chhath, Yogi Government has started the Clean Diwali-Shubh Diwali campaign in the state as per the intention of Prime Minister Narendra Modi. Under this campaign, a pledge has been taken to celebrate festivals with cleanliness.
In this sequence, on behalf of the State Mission Director of Swachh Bharat Mission (Urban), SOP has been issued to all the Municipal Commissioners related to the conduct of all the activities related to the campaign. In the SOP, activities like Swachh Diwali Signature Campaign, Swachh Diwali Reels, RRR Centres, Swachh Festival, Swachh Sarathi Club and campaign against banned plastic products will be conducted. It has been directed that activities should be ensured in all the bodies on the basis of SOP.
These campaigns will be run
Clean Diwali Signature Campaign: Signature campaign will be conducted in all public places (government offices, markets, educational institutions and others) before Diwali and on the occasion of Diwali in all the bodies. Apart from this, citizens will be encouraged to take the pledge and obtain the certificate on "mygov.in".
Swachh Diwali Reels: On the occasion of Diwali, all the civic bodies will make 30 to 60 second video reels of celebrating Swachh Diwali through innovation towards cleanliness, which the civic bodies will post on their social media pages.
RRR Centres: RRR Centers set up at all civic bodies will be used under this Swachh Diwali, which will be widely publicized to make citizens aware of the 3R concept and give the message of cleanliness in and around homes.
Clean Festivals: To celebrate the upcoming festivals, single use plastic will be boycotted and alternative materials like jute bags, cloth bags etc. will be used. On the occasion of clean festivals, especially Dhanteras, all the bodies will be encouraged to use indigenous products under the Vocal for Local campaign. At the civic level, audio/videos related to Swachh Diwali and other cleanliness will be broadcasted through LED vans and smart hoardings under Smart City. Jal Diwali program is also being celebrated in 31 civic bodies between 7-9 November.
The sooner the consumer gets registered, the more benefits he will get: AK Sharma
Swachh Sarathi Club: It will be ensured that programs like Rangoli competition, debate competition, art competition etc. are organized in schools, colleges, universities to create awareness about Swachh Diwali, Shubh Diwali campaign. Under the campaign, products made from recycled materials will be encouraged by organizing exhibitions at the civic level. Twin bins (green for wet waste and blue for dry waste) will be placed in the premises of schools, colleges and universities. Students will be made aware about waste segregation. A competition will be organized for cleanliness, in which high performers will also be honoured.
Campaign will run against banned plastic products
Necessary action will be ensured by running a special campaign against banned plastic carry bags and disposable disposable cups, glasses, plates, etc. made of plastic or thermocol. The upcoming festivals should be celebrated as zero plastic events and zero waste events. For this, it should be ensured that banned plastic, thermocol products are not used anywhere and dustbins are used for garbage. Citizens should be made aware about the disadvantages of using plastic products and plastic bags.
Cleanliness campaign will continue till 25th November
On the occasion of upcoming festivals, cleanliness should be ensured by running cleanliness campaigns in public places like railway stations, bus stands etc. and messages related to cleanliness should be written on bus stands and railway stations. Along with beautification and repair, cleanliness should be ensured at the intersections of all civic bodies in the state under cleanliness campaign and messages related to cleanliness should be written on the walls of public toilets. A special campaign for cleaning the ghats should be conducted on the occasion of Diwali and Chhath Puja. For which Swachh Ghat competition should also be organized at the state level in which the bodies doing excellent work at the civic level will be honoured. Sanitation workers, policemen etc. should be made aware to maintain cleanliness. Protective eye wear and masks etc. should be distributed to cleaning workers.
नोट:
अगर आपको यह खबर पसंद आई तो इसे शेयर करना न भूलें, देश-विदेश से जुड़ी ताजा अपडेट पाने के लिए कृपया The Lucknow Tribune के  

Facebook

 पेज को 

Like

व Twitter पर 

Follow

करना न भूलें...
-------------------------