U.P. RERA directs promoters to resolve issues related to projects at portal immediately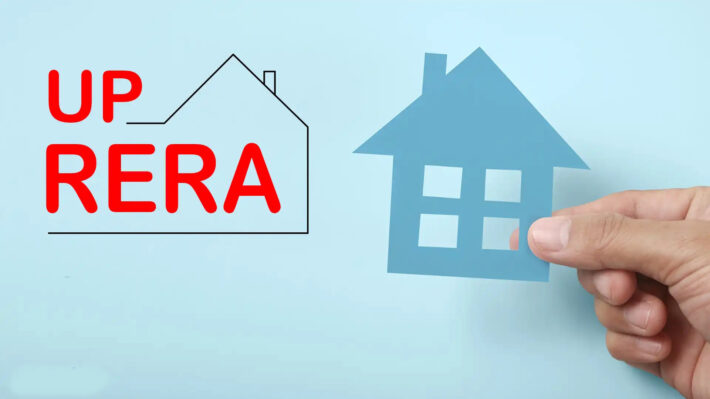 Lucknow: U.P. RERA has directed promoters to resolve various issues related to project details at the portal which includes details about registration and information of real estate projects, appointment of authorized officer and certain contact numbers for correspondence with promoters, utilize only the approved format of agreement for sale by State Govt., always active contact number to ensure information and proper response to customers and appoint knowledgeable members for this in the organization. The objective of this initiative is to bring transparency, responsibility and credibility among the stakeholders of the sector specially the promoters according to the provisions of the RERA Act 2016.
According to the issued directions, promoters will provide details of a responsible director, approved by the board resolution, for communication in already registered projects and projects proposed for registration both. For daily communication with U.P. RERA, name and designation of the above director will be used. In case any change due to any reason about the director then this should be intimated to the RERA office immediately. For the ease of stakeholders, a model format of Agreement for Sale, approved by the State Govt., has been provided in the Legal section of the portal and promoters have been directed to utilize the same.
While reviewing details of registered projects, the Regulatory Authority found that various information are missing or not provided by the promoters or varying from the actual approved document on the portal and these information are important for customers to see and know. Many promoters have been directed to dispose the mistakes or issues and corrections have been ensured. But it is responsibility of a promoter to upload accurate information on the portal in the beginning under supervision of a senior officer. For RERA related matter, appointment of apt members and employees are necessary. Earlier, U.P. RERA has organized workshops related to RERA proceedings and in future also this kind of workshops are proposed. The information about workshops will be updated separately and it is expected that promoters will ensure their participation with their technical team.
Ensuring swift communication with stakeholder, specially with customers, is a mammoth task in the real estate sector. In many matters, it has been noticed that given contact numbers are either not functional or person attending calls are not knowledgeable enough to provide substantial response. All promoters have been directed to ensure that the contact numbers being provided are active and answered by knowledgeable person. Promoters of big size projects are being advised to activate helpline number and advertise them.
According the U.P. RERA Secretary, "in many matters promoters feel difficulty to work due to mistakes and these mistakes being pointed out by the Authority regularly. We try to dispose them as and when we found it. To remove such mistakes, all promoters should appoint apt and knowledgeable person to save precious time and ensure detail information available at the portal for stakeholders."
नोट:
अगर आपको यह खबर पसंद आई तो इसे शेयर करना न भूलें, देश-विदेश से जुड़ी ताजा अपडेट पाने के लिए कृपया The Lucknow Tribune के  

Facebook

 पेज को 

Like

व Twitter पर 

Follow

करना न भूलें...
-------------------------