U.P's 1 trillion dollar stratagem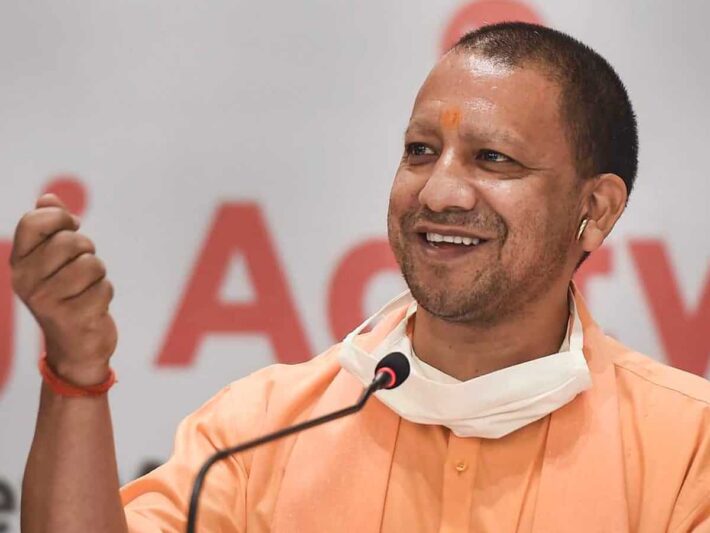 Lucknow: CM Yogi Adityanath (CM Yogi) is taking strong steps to fulfill his resolve to make Uttar Pradesh a one trillion dollar economy. To achieve the target, the government is working under the strategy and an action plan has been prepared to move forward through 9 core issues. These core issues include many important issues including agriculture along with emerging sectors, rapid urbanization and industrial infrastructure. By developing rapidly in these, the Yogi Government's intention has been to make Uttar Pradesh not only a state, but also the best state for the country and the world.
It is noteworthy that in the meeting of the Chief Secretary with the representatives of the World Bank, the strategy to make Uttar Pradesh a one trillion dollar economy was discussed. In this meeting, the delegates were informed about the strategy as well as future plans. Along with this, the action plan of the government was also informed on these 9 core issues.
Focus on infrastructure with agricultural technology
Deloitte India, which is working as a consultant to make Uttar Pradesh a one trillion dollar economy, gave information about various strategies in a presentation to the representatives of the World Bank. Under this, the first strategy would be to establish Uttar Pradesh as the food basket of the country. As per the decided strategy, a super app will be developed, while start-ups based on agriculture technology will be promoted.
Along with this, dairy FPOs will be encouraged, then the economically sustainable Gaushala model will be adopted. Not only this, a poultry production cluster will also be established. Under the second strategy, Yogi government will develop world class industrial infrastructure in Uttar Pradesh. In the last 6 years, continuous efforts are also being made in this direction. According to the strategy, 4 special investment regions will be developed in the state, GIS based land bank, logistic hub, multi-modal connectivity will be ensured till the last end. Along with this, the focus will also be on dry ports and raw material banks.
Target will be fulfilled by msme and emerging technology
CM Yogi has been encouraging MSMEs a lot. He believes that MSME is a sector full of possibilities in Uttar Pradesh. In the third strategy, it has been underlined to take advantage of these possibilities of MSMEs. Under this, efforts will be made to develop industrial parks, pledge parks as well as to ensure ODOP and export facilities in the state. Along with this, they will also be encouraged through e-commerce platforms. In the fourth strategy, a target has been set to focus on the sunrise sector. Under this, emerging fields like semiconductor/chips, aerospace and defence, green energy, clean mobility and drone technology will be encouraged, where there are both employment and self-employment opportunities with startups.
Cities will develop on the basis of technology, special focus on tourism
The fifth strategy is about emerging tech clusters. In this, different districts will be developed with different scope of technology. Under this, Lucknow is to be developed as AI City, Kanpur as Drones and Robotics, Prayagraj/Varanasi as Engineering Research and Development Hotspots, while Gautam Budh Nagar as Emerging Tech and Data Center Hub. The Yogi government is also confident about tourism.
Yogi government is making people followers of millets
Attractive tourist destinations have been identified as the sixth strategy. Under this, Special Tourism Investment Regions will be identified and developed. Along with this, the focus will also be on other tourist destinations and spiritual tourism. Apart from this, the focus will also be on digitization of tourist assets and routes.
Concept of Solar Parks with Rapid Urbanization
Under the seventh strategy, the process of urbanization will be started rapidly. The beautification and development of the cities will be such that it has been imagined. Apart from this, 100 townships will be made, then the infrastructure of water, garbage and solid waste management will be increased. Municipal performance awards and mobility planning will also be introduced prominently. Clean and quality power has also been made a part of the strategy.
Under this, apart from modernizing the distribution infrastructure, the concept of 4 GW green energy transmission corridor and solar parks for industries has been kept. Considering reforms in the field of education as important from the point of view of one trillion dollar economy, a target has been set to make UP the educational hub of India. Under this, along with the development of 5 education townships in UP, it is also proposed to set up skill hubs in mission mode. Apart from this, it has also been talked about building more than 5000 model schools.
नोट:
अगर आपको यह खबर पसंद आई तो इसे शेयर करना न भूलें, देश-विदेश से जुड़ी ताजा अपडेट पाने के लिए कृपया The Lucknow Tribune के  

Facebook

 पेज को 

Like

व Twitter पर 

Follow

करना न भूलें...
-------------------------