Underprivileged children to get world class education under newly elected Yogi government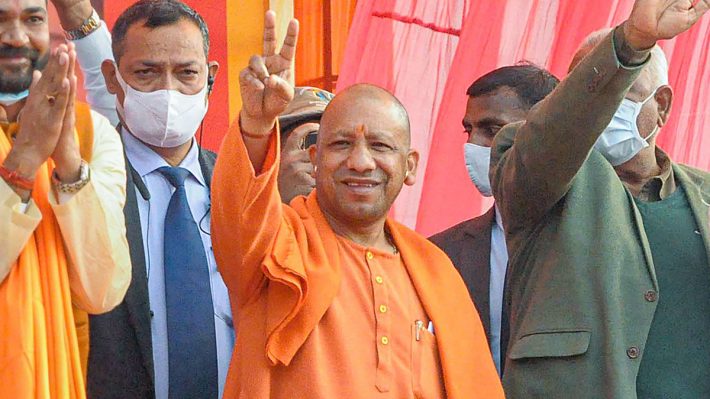 Lucknow: Children of workers of UP will study in luxurious schools. These schools will be equipped with all state-of-the-art facilities. With the return of the Yogi government, the work of these schools has started at a fast pace. These schools will be ready by August-September this year. Smart classes will not only be there in these schools, furniture will also be installed. One Atal residential school is being opened in every division of the state. With the start of these schools, UP will write a new chapter for the education of working class children.
In the coming days, those studying in private convent schools may also be shocked to see the magnificent building of the school for the children of the registered workers with the Labor Department claims the government. Yogi government is constructing 18 Atal residential schools in the state. Work on these had already started in the first term, but they will start in Yogi-2.0. The grandeur of these schools can be gauged from the fact that they are being constructed in 12 to 13 acres of land.
The state government has also given about Rs 270 crore to the working organization PWD this financial year. There will be a committee under the chairmanship of the Divisional Commissioner in every division for the operation of the schools. The committee will have other members including the District Magistrate.
Orphan children will get admission in corona period
The state government has decided that children who were orphaned during the Corona period will also be given admission in Atal Residential Schools. The government will bear the entire cost of this. Since these schools will have education from class 06 to 12, they will be admitted to Kasturba Gandhi Residential Schools for their earlier education.
नोट:
अगर आपको यह खबर पसंद आई तो इसे शेयर करना न भूलें, देश-विदेश से जुड़ी ताजा अपडेट पाने के लिए कृपया The Lucknow Tribune के  

Facebook

 पेज को 

Like

व Twitter पर 

Follow

करना न भूलें...
------------------------- --------------------------------------------------- -------------------------------------------------------------------------------------------------------------------------------------------------