University of Lucknow Promotes Transparency and Efficiency by introducing Student Registration Numbers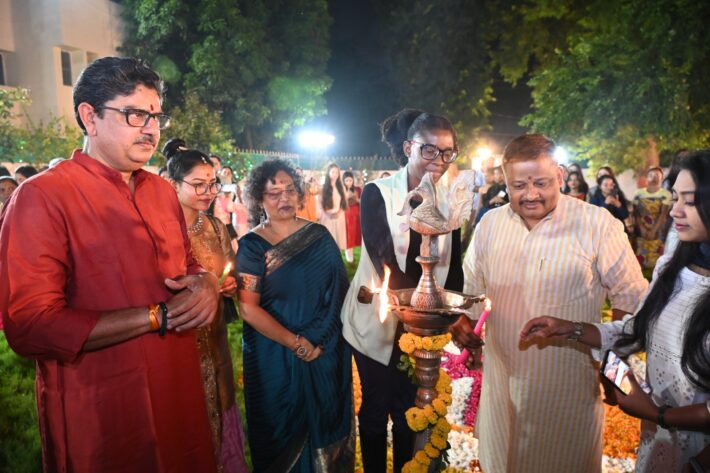 Lucknow: The University of Lucknow is pleased to announce a new initiative aimed at enhancing the educational experience for its students by introducing registration numbers. This initiative comes as a part of the university's ongoing commitment to improving efficiency, communication, and the overall learning environment.
The introduction of registration numbers for students brings forth several significant benefits:
Simplified Application Process: Applicants will be assigned a unique Student Registration Number upon registration, making it easier to track their admission progress and communicate with the university.
Enhanced Transparency: The unique registration number will allow applicants to check their admission status, including application status, document verification, and fee payment, in real-time. This fosters transparency and reduces anxiety during the admission process.
Streamlined Administrative Processes: The introduction of Student Registration Numbers simplifies various administrative procedures, ensuring a more efficient and convenient experience for our students. This includes easy access to academic records, quick verification of student identities, and streamlined communication with the university.
Enhanced Security: Student Registration Numbers add an additional layer of security to protect students' personal and academic information, reducing the risk of unauthorized access or identity fraud.
Improved Academic Services: With Registration Numbers, students can conveniently access academic services, such as course registration, exam results, and library services. This integration makes academic life at the University of Lucknow more efficient and productive.
Transcript and Certificate Requests: Students can now request official transcripts and certificates more easily by providing their unique Registration Numbers. This streamlines the process for graduates and alumni, supporting their career and academic endeavors.
Efficient Communication: The University can now send personalized information and updates to students using their Registration Numbers, ensuring that important announcements, events, and academic information reach the right individuals promptly.
Student Community Building: Student Registration Numbers can facilitate the formation of student communities, making it easier for peers to connect and collaborate on academic and extracurricular projects.
Alumni Tracking: Registration numbers help in maintaining a lifelong connection with students. They play a vital role in tracking the academic and professional journeys of alumni, facilitating networking, mentorship, and contributions back to the university community.
Scholarships and Financial Aid: Registration numbers aid in the disbursement of scholarships and financial aid to eligible students, ensuring that deserving individuals receive the support they need for their education.
Vice-Chancellor Prof Alok Kumar Rai remarked, "The introduction of Student Registration Numbers at the University of Lucknow is a significant step toward enhancing the overall student experience. It empowers our students with convenient access to a wide range of services, ultimately contributing to their success during their time at the university. This initiative underscores our commitment to enhancing the educational journey of our students and improving our services in line with the digital age."
नोट:
अगर आपको यह खबर पसंद आई तो इसे शेयर करना न भूलें, देश-विदेश से जुड़ी ताजा अपडेट पाने के लिए कृपया The Lucknow Tribune के  

Facebook

 पेज को 

Like

व Twitter पर 

Follow

करना न भूलें...
-------------------------