University of Lucknow to Host Alumni Meet to Foster Stronger Connections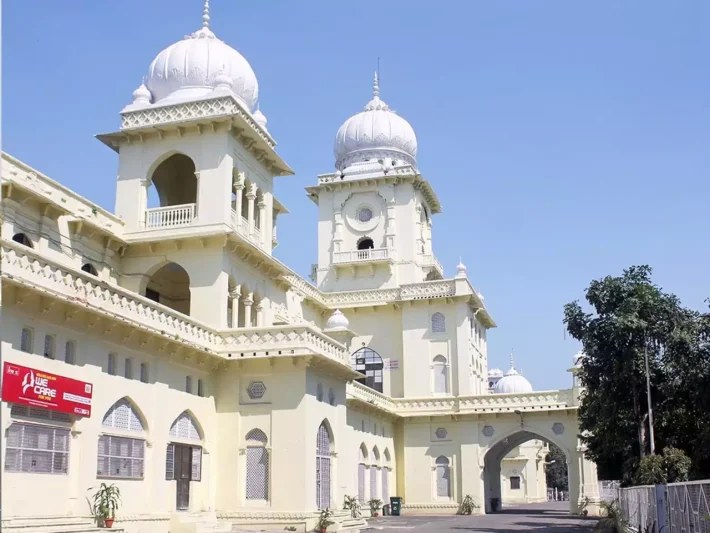 Lucknow: The University of Lucknow is gearing up for a highly anticipated Alumni Meet, scheduled to take place on August 15th this year. Led by  Vice Chancellor Prof. Alok Kumar Rai, the event aims to strengthen the university's Alumni Network and celebrate the achievements of its renowned graduates.
With a deep commitment to their alma mater, Lucknow University alumni have pledged to provide funds for the construction of a dedicated Guest House within the university premises. This generous initiative will enhance the university's facilities and provide a comfortable space for alumni visiting the campus.
Prof Alok Kumar Rai,  VC told that during the challenging times of the Covid-19 pandemic, Lucknow University alumni extended their support by providing financial assistance and guidance to students who tragically lost their parents. Their compassion and care exemplify the strong bond within the alumni community.
Furthermore, alumni have made significant contributions to the VC Care Fund, which offers financial support to students in need. These contributions have had a positive impact on the academic journey and overall well-being of numerous students, showcasing the generosity and unity of the alumni network.
Prof Poonam Tandon, Dean Students' Welfare told that alumni play a crucial role in supporting student placement initiatives by leveraging their professional expertise and networks. Their guidance and mentorship pave the way for successful career paths and open doors to promising opportunities for current students.
A system is also being developed where organised contribution of the alumni in students training and placement is ensured.
As role models for the present generation of students, Lucknow University alumni inspire and motivate through their achievements. Their success stories serve as a beacon of hope, encouraging students to dream big and achieve their goals.
The University of Lucknow takes great pride in its strong and active alumni network, which continues to make significant contributions to the institution and society. Several departments within the university have active alumni associations, fostering collaboration and networking opportunities among graduates.
As the Alumni Meet approaches, excitement and anticipation are building among alumni and the current student community. The event promises to be a momentous occasion for reconnecting, networking, and forging new bonds.
The University of Lucknow is committed to nurturing lifelong relationships with its esteemed alumni and harnessing their collective power to further strengthen the institution. The Alumni Meet will serve as a platform to celebrate shared experiences, honor achievements, and lay the foundation for continued collaboration and support in the years to come. The preparation of this event is being conducted by Prof Sudheer Mehrotra, Chairperson, Alumni Association.
नोट:
अगर आपको यह खबर पसंद आई तो इसे शेयर करना न भूलें, देश-विदेश से जुड़ी ताजा अपडेट पाने के लिए कृपया The Lucknow Tribune के  

Facebook

 पेज को 

Like

व Twitter पर 

Follow

करना न भूलें...
-------------------------