UP government to inject new lease of life into state's health infra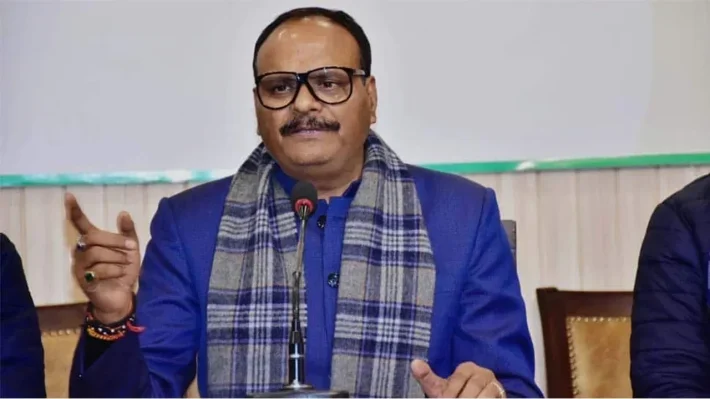 Lucknow: Efforts to start the Neuro Science Center of Dr. Ram Manohar Lohia Institute of Medical Sciences located in Gomtinagar of the capital have intensified.
In this, the state government has made a provision in the budget for modular operation theater and networking. The Deputy CM has instructed the Principal Secretary, Medical Education to release the funds soon.
Deputy CM Brajesh Pathak said that construction of Neuro Science Center is going on in Lohia Institute. In this, integrated system will be established for modular OT.
There will be arrangements for networking. For this, instructions have been given to the Principal Secretary to release Rs 280.72 lakh. This will give impetus to the work of Neuro Science Centre.
Serious neuro patients will get modern treatment. 1,82,87,121 to the Nursing College run in the Autonomous State Medical College.
Rs 28 lakh will be released for furniture and other services. The equipment used in treatment will be purchased with Rs 178.70 lakh. Instructions have been given to release Rs 22.87 lakh for the establishment of Blood and Component Unit and Blood Bank in Autonomous State Medical College, Pratapgarh.
Facilities will increase in these hospitals
-The OPD of Dr. Shyama Prasad Mukherjee (Civil) Hospital located in Lucknow will be operated and necessary equipment will be purchased. An amount of Rs 14750000 was sanctioned for this. Also, Rs 8,00,000 was sanctioned for medical equipment in the allopathic dispensary of the High Court.
-Gautam Buddha District Joint Hospital will be expanded. Currently, patients are being admitted on 100 beds. This will be increased to 240 beds. For this, approval of Rs 28941624  was given. Furniture and equipment etc. will be purchased in this.
-An amount of Rs 1 crore six thousand eight hundred and eighty has been approved for upgrading the District Women's Hospital of Moradabad and its equipment. Operation theater and gynecology departments will be repaired with this budget. Equipments will be purchased.
-Maharaja Balwant Singh Government Hospital, MCH Child Hospital, Bhadohi will be run on PPP mode. For this, instructions have been given to immediately release Rs 205.25 lakh. So that the construction work of MCH Child Hospital can be completed soon. Besides, Maharaja Chet Singh Hospital will also be upgraded. Approval of Rs 23617,88800 has been given for this.
-High quality modern equipment will be installed in Dr. Ram Manohar Lohia Women's Hospital of Farrukhabad. For this, financial approval of Rs 1 crore 34 lakh 1 thousand 750 has been received.
-The 50 bedded Joint Hospital of Meerut will be upgraded. Financial approval of Rs 3155910 has been given for this.
– Approval of Rs 32544446  was given for the establishment of 50 bedded joint hospital in Basi, Siddharthnagar, equipments and furniture etc.
-Amar Shaheed Raja Jayalal Singh 100 bedded Joint District Hospital of Azamgarh will be upgraded. Approval of Rs 17893120 has been given.
Approval of Rs. 1280651000 was given for modern equipment in 100 bed joint hospital of Hardoi.
-Mahoba District Hospital will be upgraded. Financial approval of Rs 12221440 was given for this.
Hospitals being upgraded
Medical colleges and health department hospitals will be upgraded. Necessary equipment including construction and repair of buildings will be purchased so that the patients can be provided the benefit of modern treatment facilities. The trust of patients towards government hospitals is increasing.
Brajesh Pathak, Deputy CM
नोट:
अगर आपको यह खबर पसंद आई तो इसे शेयर करना न भूलें, देश-विदेश से जुड़ी ताजा अपडेट पाने के लिए कृपया The Lucknow Tribune के  

Facebook

 पेज को 

Like

व Twitter पर 

Follow

करना न भूलें...
-------------------------