UP government to train PM Vishwakarma program participants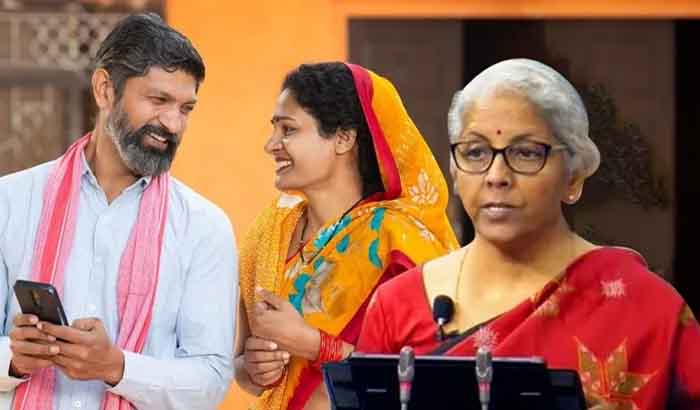 Lucknow: The ambitious "PM Vishwakarma" project of Prime Minister Modi is about to be widely implemented, according to the Uttar Pradesh administration. Starting on September 17, efforts are being made to link as many "Vishwakarma" (skilled individuals) from the state with the program as is feasible, in accordance with Chief Minister Yogi Adityanath's instructions. Notably, the state administration wants to extend the program's benefits to professionals employed in 18 other professions. Under the Skill Development Mission, training would be provided to 'Vishwakarma' to improve their abilities in all of these trades.
The government would also provide 'Vishwakarma' a stipend for both basic and advanced training.
Notably, the PM Vishwakarma Yojana was originally introduced on February 1, 2023, during the budget statement of Finance Minister Nirmala Sitharaman. Then, on August 15, Prime Minister Modi declared the launch of this program from the Red Fort's ramparts.
"The Yogi administration has developed a strategy to further improve the abilities of skilled workers in addition to executing the PM Vishwakarma program in the state. In this context, the government has given the Skill Development Mission the go-ahead to teach Vishwakarma beneficiaries in all 18 crafts, according to the Chief Minister's office.
According to a CMO news statement, the government would provide the PM Vishwakarma plan recipients 5 days of basic training after assessing their talents.
"Thereafter, 10% of 'Vishwakarma' will also obtain top-notch training for improved performance. The CMO said that advanced training would familiarize them with new ways to fulfill shifting client needs and improve their offerings.
Notably, each and every "Vishwakarma" would get a daily allowance of Rs 500. According to a news release, the Yogi administration wants to provide 3 lakh of the 30 lakh "Vishwakarmas" advanced training.
The 30 lakh 'Vishwakarma' employees who complete basic training will also be given incentives in the shape of Rs 15,000 e-vouchers or e-cash for toolkits. In order to encourage them to engage in digital transactions, they will also get a Re 1 incentive every transaction for up to 100 of them each month, the CMO said.
According to a press release, the state government also intended to spend Rs 250 crores on quality certification, branding, advertising, PR, and other marketing measures for this program.
"For training, master trainers from the local business community will be chosen. Additionally, it will be made sure that all Vishwakarmas attend and successfully complete the fundamental training and skill verification processes. Additionally, district and state monitoring of training and training facilities will take place, according to the press release.
Additionally, all Vishwakarmas will receive diplomas during a convocation event, to which public representatives will also be invited.
The first phase, according to the plan, will be to locate and set up training facilities at the district or block level for the improvement of skills in all 18 crafts. These facilities will promote participation from "Vishwakarmas" by offering boarding and lodging options.
"Master trainers from the local business community will be chosen to lead the program. Additionally, it will be made sure that all "Vishwakarmas" are accessible for basic instruction and competence verification. At the district and state levels, training and training facilities would be monitored, the CMO noted.
The 'Vishwakarmas' who will gain from the program include carpenters (soothar), boat builders, weapon makers, blacksmiths, toolkit and hammer makers, locksmiths, goldsmiths, potters, sculptors, stone breakers, cobblers, masons, basket, mat, and broom weavers, traditional toy makers, barbers, garland makers, laundry workers, tailors, and fishermen who make fishing nets.
नोट:
अगर आपको यह खबर पसंद आई तो इसे शेयर करना न भूलें, देश-विदेश से जुड़ी ताजा अपडेट पाने के लिए कृपया The Lucknow Tribune के  

Facebook

 पेज को 

Like

व Twitter पर 

Follow

करना न भूलें...
-------------------------