Uttar Pradesh has become an integral part of India's development journey, says CM Yogi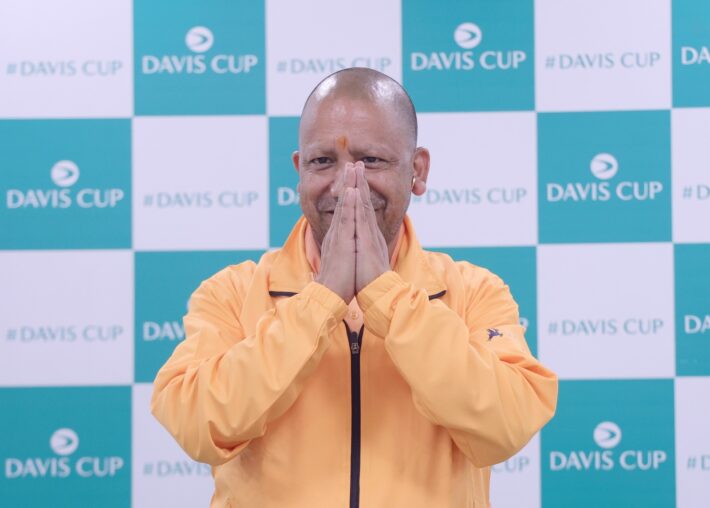 Lucknow: Chief Minister Yogi Adityanath said on Friday that Uttar Pradesh is working diligently as the growth engine of India. In a true sense, UP has now become an integral part of India's development journey.
While addressing a summit organized by the Indian Steel Association at the Hotel Taj, Lucknow, the Chief Minister said, "Uttar Pradesh offers an excellent environment for investment." He assured investors that the UP government guarantees the security of their investments and is ready to provide all kinds of support.
Biggest single-window platform in the country is with Uttar Pradesh
The Chief Minister pointed out that over the past six years, the law and order situation in Uttar Pradesh has seen significant improvement. He said that today there are no riots or disturbances during festivals and celebrations in the state. He mentioned that the visits of VVIPs are conducted in a very safe and peaceful manner.
The CM also underscored the successful management of the 2019 Kumbh Mela in Prayagraj, which accommodated 24 crore devotees without any incidents of disorder. He mentioned that Uttar Pradesh has also made significant strides in improving its ease of doing business.
The CM went on to state, "Currently, Uttar Pradesh has the largest single-window platform in the country for investment. The state has introduced policies for 25 sectors. Monitoring of MOUs signed with the Uttar Pradesh government is being done through the 'Nivesh Sarathi' portal."
We can now reach Patna from Delhi in just ten hours
Highlighting that Uttar Pradesh now has better air connectivity, Yogi said, "There were only two active airports in the state before 2017. Today, there are nine fully operational airports, including three international airports. By the end of this year, 10 more airports will become operational, including new international airports in Ayodhya and Jewar."
The Chief Minister also stated that significant work has been done in the infrastructure sector in Uttar Pradesh. Currently, there are 13 expressways in operation or under development. "During the biggest pandemic of the century, UP government proceeded with the construction of the Purvanchal Expressway. With this expressway, today we can reach Patna from Delhi in ten hours", he said.
CM Yogi further said that the Bundelkhand region, which was once considered the economically weakest area of Uttar Pradesh, is now connected via an expressway. He said that the passengers can now travel from Delhi to Chitrakoot in just five hours. He also informed about the ongoing work on the Ganga Expressway, which is expected to be completed by 2025. Once completed, the distance between Meerut and Prayagraj will be covered in just six hours.
"Today, Uttar Pradesh is advancing its development journey in line with Prime Minister Narendra Modi's vision. The establishment of a multi-modal terminal in Varanasi has also progressed on a war footing", he said. He further added that the inter junctions of both the dedicated freight corridors are in Dadri, Uttar Pradesh. Work on the construction of a multi-modal logistics hub there and the establishment of a multi-modal transport hub in Bodaki have also progressed on a war footing.
In the program, Industrial Development Minister Nand Gopal Gupta, 'Nandi', Chief Secretary Durga Shankar Mishra, Infrastructure and Industrial Development Commissioner Manoj Kumar Singh, President of Indian Steel Association Dilip Oommen, Chairman of Steel Authority of India Amarendra Prakash, and other dignitaries were present.
नोट:
अगर आपको यह खबर पसंद आई तो इसे शेयर करना न भूलें, देश-विदेश से जुड़ी ताजा अपडेट पाने के लिए कृपया The Lucknow Tribune के  

Facebook

 पेज को 

Like

व Twitter पर 

Follow

करना न भूलें...
-------------------------