Vantangiya community in U.P. to be connected to the mainstream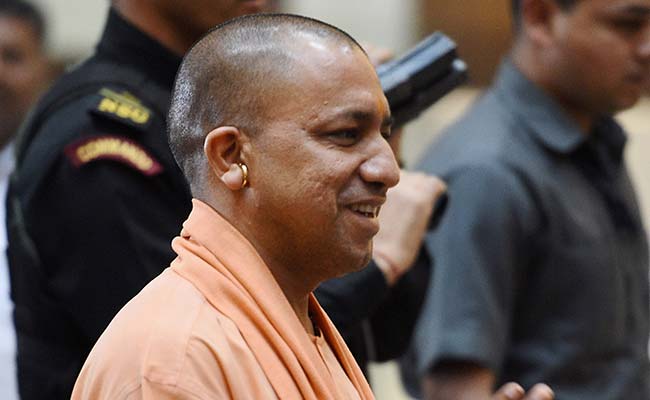 Lucknow: The Yogi government, which is trying to connect the Vantangiya community with the mainstream, has now taken a unique initiative to bring light and happiness in the lives of this community on the festival of lights, Diwali. Under this, Vantangiya Village Festival is being organized for the first time in the state.
In the Mahotsav (Vantangiya Village Festival), on one hand the people of the community will be benefited from various schemes of the government by going to Vantangiya village a day before Dhanteras, while on the other hand, on the occasion of Diwali, they will be given nutrition kits, clothes, sweets and other food items. Will be distributed. This will prove to be a big step towards connecting this backward community of the society with the mainstream of development.
Stalls of various departments will be set up, health camp will also be organized
Vantangiya Village Festival is being organized on 9th November in village Ramgarh under Nawabganj development block of Gonda. While interacting with the residents of village Ramgarh and Maheshpur on this event, nutrition kits, clothes and other food items will be distributed to them on the occasion of Diwali. Along with this, information about government schemes will be provided to the villagers through stalls by departments like Health Department, Panchayati Raj, Agriculture Department, Women Welfare and Child Nutrition etc. On this occasion, the Health Department has also arranged a camp for health check-up of the villagers. In this, along with general health examination, there will be arrangements for eye examination.
Arrangements will be made for online application of eligible people
DM Neha Sharma said that in the festival (Vantangiya Village Festival), arrangements have also been made for eligible people belonging to Vantangiya community to apply online for other government schemes including pension, housing, toilet, Aadhar card and Ayushman card. . The camps will be functional from 10 am and Prakash Parv will be celebrated at 3 pm by interacting with the villagers and distributing materials. It is noteworthy that Vantangiya community is very close to the heart of CM Yogi Adityanath.
Chief Minister Yogi Adityanath took the initiative to give constitutional rights to this community, which was deprived of its identity even after decades of independence. The picture of Vantangiya villages changed only after Chief Minister Yogi Adityanath took charge of Uttar Pradesh. In May 2018, Vantangiya villages of Gonda were declared revenue villages. Only then did the benefits of all the government facilities start reaching them. CM Yogi himself celebrates the festival of Diwali every year by visiting Vantangiya village.
नोट:
अगर आपको यह खबर पसंद आई तो इसे शेयर करना न भूलें, देश-विदेश से जुड़ी ताजा अपडेट पाने के लिए कृपया The Lucknow Tribune के  

Facebook

 पेज को 

Like

व Twitter पर 

Follow

करना न भूलें...
-------------------------