VHP plans to sensitize Hindus before complete Rama temple resurrection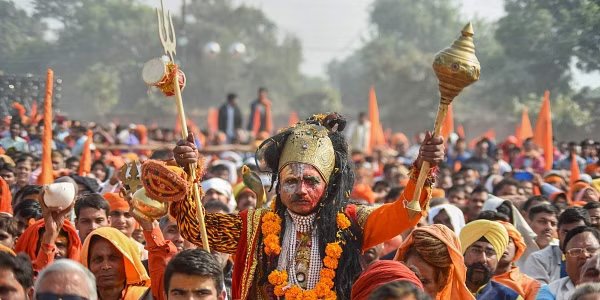 Ayodhya/ Mathura: Vishwa Hindu Parishad will hold public meetings across the country before the consecration ceremony of Ram Lalla in the grand Shri Ram temple being built at Shri Ram Janmabhoomi in Ayodhya. Vishwa Hindu Parishad will hold big public meetings in Mathura and Kashi of Uttar Pradesh and make the non believers realize the strength of Hindus.
Vishwa Hindu Parishad Eastern Uttar Pradesh Region Organization Minister Gajendra Singh said that Shaurya Jagran Yatra will be taken out in all the six provinces of Uttar Pradesh. The Shaurya Jagran Yatra of four provinces of eastern Uttar Pradesh will end in Kashi on October 10. The journey through three provinces of western Uttar Pradesh will end in Mathura. He told that during the Shaurya Jagran Yatra of the state, there will be two big public meetings in a day.
Through Shaurya Jagran Yatra, Hindu society will be warned about the conspiracies being hatched against Sanatan Dharma. This will awaken a sense of pride among the youth towards their ancestors. As the construction work of Ram temple in Ayodhya is moving towards completion, the enthusiasm of Ram devotees is increasing. For this, VHP has decided to take out Shaurya Jagran Yatra in all the provinces across the country.
VHP meeting going on in Ayodhya
To make the Pran Pratishtha Mahotsav historic, a meeting of top officials of the Sangh and Vishwa Hindu Parishad is going on in Ayodhya. All field organization ministers from across the country have been called in the meeting of VHP's central team and Pran Pratishtha Management Committee.
Preparations related to the consecration ceremony will be finalized in the meeting. Vishwa Hindu Parishad is preparing to connect the entire country with the consecration ceremony. After the consecration ceremony, different states will be waiting for the darshan of Ramlala. Just as the fund dedication campaign was conducted, in the same way these families will be linked to the festival.
नोट:
अगर आपको यह खबर पसंद आई तो इसे शेयर करना न भूलें, देश-विदेश से जुड़ी ताजा अपडेट पाने के लिए कृपया The Lucknow Tribune के  

Facebook

 पेज को 

Like

व Twitter पर 

Follow

करना न भूलें...
-------------------------