Vibrant Holi Markets Come Alive with Youth Appeal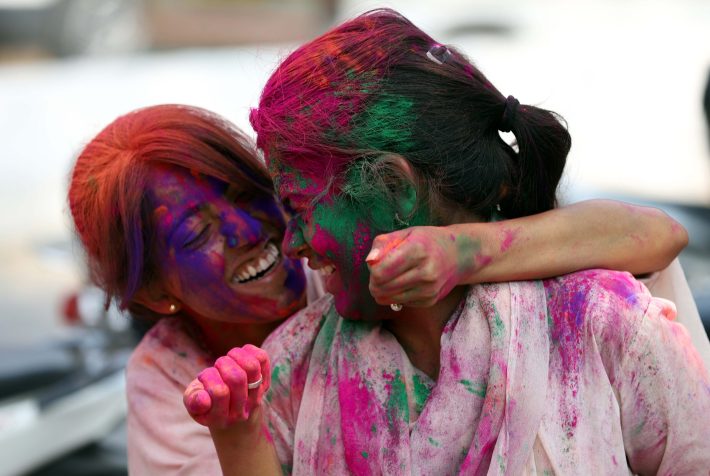 Arijit Bose
Lucknow: With elections over, the mood in Lucknow this Holi finds political resonance. Apart from the usual colours and fanfare, there is also the Modi Yogi masks that are selling like hotcakes. Meanwhile the other hot favourite among Holi revellers is the Bhagwa Gulaal and Gujiya.
With few days  left for the real Holi festival. The market of Holi had started getting coloured by varied hues. After the corona cases were reduced and the lockdown is over, the market started seeing a boom. All the markets of the city including Yehiyaganj, Chowk, Pandey Ganj, Aminabad, Patrakarpuram in the state capital Lucknow are decorated with colors and pichkari. Traders say that business was stalled till now due to Covid, but now there is a boom. It is expected that this time the business of Lucknow will be more than 100 crores.
The president of the Yahiyaganj business board said that Yahiyaganj is the wholesale market of Rang-Gulal. The business of more than 20 districts is done from here. In this, business of most of the districts including Sitapur, Lakhimpur, Gonda, Basti, Bahraich, Barabanki, Ayodhya is done.
Water tank and gun pitcher is in demand
In the wholesale market, atomizers ranging from Rs 10 to Rs 1000 were available. A seller in Yhiyaganj, said that there is a pitcher available in the market ranging from Rs.10 to Rs.100. In this, colorful cartoon pichkaris are attracting children towards them. The highest demand is for water tank and gun-pichkari.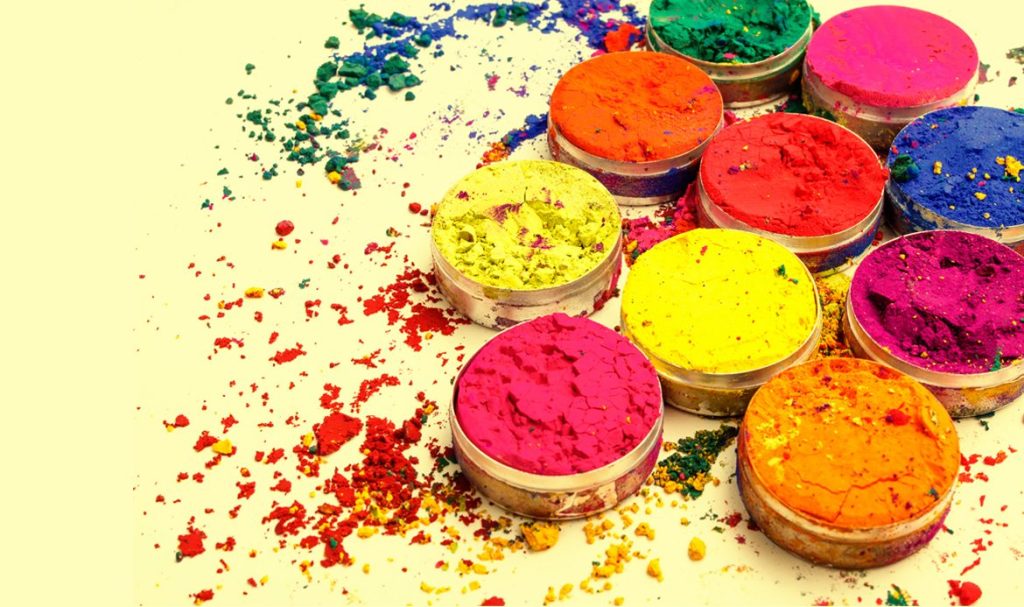 Most of the goods come from Hathras
Traders said that most of the color-gulal comes from Hathras. Before Covid, the market used to be around Rs 80 crore, but this time the situation is expected to improve. Due to the fear of loss, many companies have prepared less goods, but the demand has increased in the market.
 Modi Yogi's mask is in demand
Traders said that the highest demand is for the masks of Modi and Yogi. Apart from this, the masks of Doraemon, Motu-Patlu, Banten, Chhota Bheem are attracting children a lot. Rajasthan's turbans for children and elders to play Holi and hair wigs to keep the head clean are also being sold a lot. Their price is Rs 380, Rs 400 and Rs 900.
Highest demand for smog cylinders
This time the most in demand are smog cylinders. Its specialty is that as soon as the cylinder will be started, different colors of gulal will come out in it, which will be very beautiful to see. Smog cylinders are available in three sizes in the market. Their price ranges from Rs 120 to Rs 900. At the same time, balloons are also available from Rs 10 to Rs 150, snow spray from Rs 50 to Rs 500, gulal from Rs 30 to Rs 1600.
While the markets are full of colors and pichkaris of Modi and Yogi, the sweets decorated at the confectionery shops are not far behind. Bhagwa Gujiya is also being sold in noted confectionery shops here in Lucknow, which people are very fond of. There is a huge demand for saffron gujias.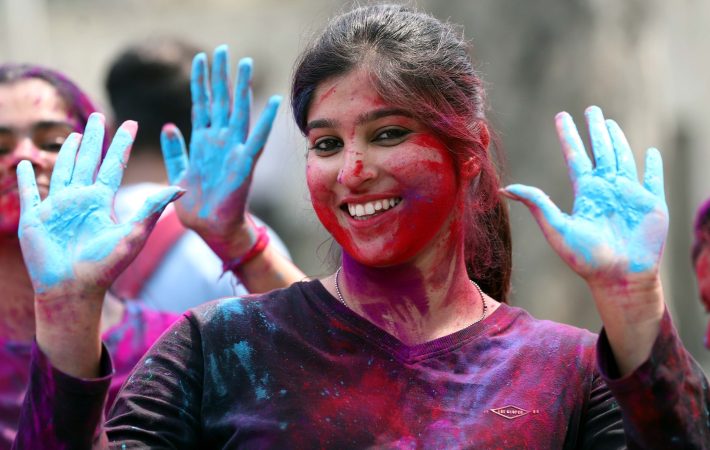 Gujiyas are specially made on this festival. A confectioner in Lucknow has made saffron gujiyas. In this sweet shop, you will see many types of sweets decorated. Where there is saffron gujiya on one side, on the other hand Bahubali gujiya also remains the center of attraction. This Bahubali Gujiya decorated with rose leaves and pistachios has been named Chappan Bhog by the confectioner. You will also see Yogi's bulldozer among these sweets.
As a breather, traders kept their business establishments open despite the weekly shutdown on the occasion of Holi. The DM Abhishek Prakash  issued instructions in this regard while exercising his powers under the Uttar Pradesh Shops and Commercial Establishments Act. Under this, the weekly closure of shops and commercial establishments, which falls three days before Holi, was on March 15, 16 and 17. Shops or establishments were kept open on all these days. During this everyone followed the Covid guidelines.
नोट:
अगर आपको यह खबर पसंद आई तो इसे शेयर करना न भूलें, देश-विदेश से जुड़ी ताजा अपडेट पाने के लिए कृपया The Lucknow Tribune के  

Facebook

 पेज को 

Like

व Twitter पर 

Follow

करना न भूलें...
------------------------- --------------------------------------------------- -------------------------------------------------------------------------------------------------------------------------------------------------