Vijay Deverakonda and Samantha Ruth Prabhu are all set to light up the screens with their romance in Kushi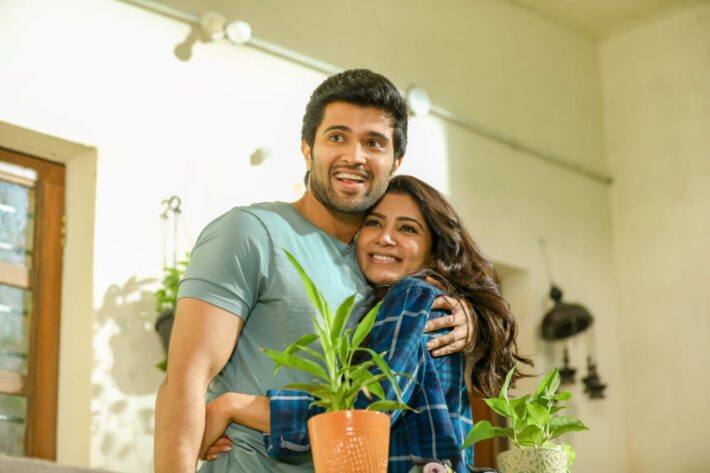 Mumbai: Vijay Deverakonda and Samantha Ruth Prabhu are all set to light up the screens with their romance in Kushi, the most-awaited blockbuster this season of love
It is uncontested that Vijay Deverakonda has a charm that set hearts aflutter across the country every time he comes on screen and the beautiful Samantha Ruth Prabhu is the millennial girl who takes your breath away in every frame.
This amazing pair come together in the heartfelt romance story Kushi, and their chemistry is one of the chronicles. 'Kushi' has already mesmerized the audience with its songs, and the visuals of Vijay and Samantha are nothing less than enchanting. The music of Kushi has reached chartbuster status with the previously released songs, 'Tu Meri Roja', 'Aradhya', and the title song from the film that has fondly declared the arrival of the season of love.
Kushi is a beautiful relatable love story that depicts the life of two young hearts dealing with the beauty, romance, and then the trials and tribulations that come with love in the real world.
Vijay Deverakonda has always been the image of the boy next door who has made it on his own and has the honesty and charm that makes him endearing enough to introduce him to your mother. He himself comes from a simple family and has carved his own fan base across the country. Samantha Ruth Prabhu on the other hand has risen as a phoenix to stardom with the magical combination of beauty and talent and has been the symbol of the new age woman who is strong, yet hard working and humble and owns her success on her own shoulders.
While talking about these two powerhouses coming together to redefine love and romance on the big screen, director Shiva Nirvana said "
"I always prefer to work with actors who can perform without fear and inhibitions to bring life to the character. Vijay and Sam are literally fearless actors. They are the kind who give their all for the given role in the film. They have a killer instinct about acting. They would not compromise even if their performance is one percent short of their ability and capability. I know Sam from Majili and I am a big fan of her acting abilities. Vijay is a big surprise and is one of the great actors we have. His effortless and realistic acting is a delight for any director. It is a great feeling that I am directing both of them. What else can I ask from the 'Kushi' couple? Their chemistry, performances, understanding about the characters and nuances of these two great actors breathed life into my script. Without Vijay and Sam, it wouldn't have been the same. It is absolutely magical. All of you are going to witness the magic on screens from September 1st."
Kushi is written and directed by Shiva Nirvana. Produced by Mythri Movie Makers, the film stars Vijay Deverakonda and Samantha Ruth Prabhu in the lead. Kushi is scheduled release in cinemas on September 1st.
नोट:
अगर आपको यह खबर पसंद आई तो इसे शेयर करना न भूलें, देश-विदेश से जुड़ी ताजा अपडेट पाने के लिए कृपया The Lucknow Tribune के  

Facebook

 पेज को 

Like

व Twitter पर 

Follow

करना न भूलें...
-------------------------