Vivek Ranjan Agnihotri gets death threats & calls to stop the release of 'The Kashmir Files'?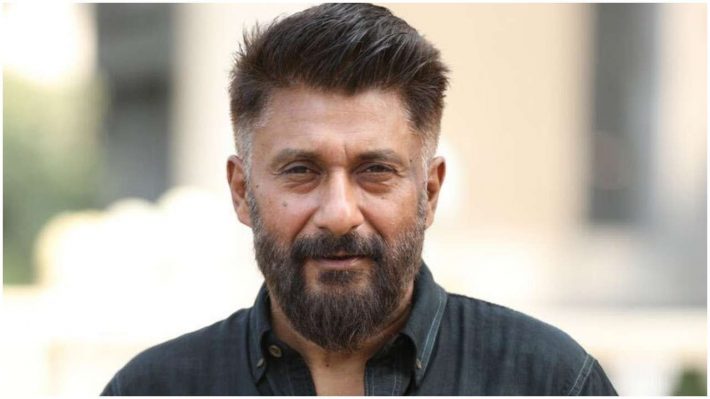 Mumbai: With the kind of impactful, real-life and unheard stories that Vivek Ranjan Agnihotri wants to narrate on the big screen, the filmmaker often gets embroiled into controversies, to the extent that he unfortunately receives death threats to stall the release of his films.
Now, the National award winning filmmaker has been at the receiving end for his highly-anticipated movie 'The Kashmir Files', scheduled to release on 11th March this year.
It's learnt that after a fatwa being issued in his name, Vivek has been receiving death threats and calls to stop the release of 'The Kashmir Files'. A source reveals, "Vivek Agnihotri's 'The Kashmir Files' has been screened 30 plus times in the USA. In Indian theatres, the film is releasing in one month. Vivek Agnihotri had gotten threat calls to stop the screening in the USA, which he ignored. But now suddenly the frequency of threat calls and messages has been increased which many of the calls were to stop the release of the film in India else he would lose his life."
After garnering praises for his last critically-acclaimed film 'The Tashkent Files' that went on to win the prestigious National Award beginning this year, Zee Studios and writer-director Vivek Ranjan Agnihotri have collaborated again to present yet another hard-hitting film, 'The Kashmir Files'.
Touted to be one of the most important, relevant and unreported story of Indian history, 'The Kashmir Files' was invited by several prestigious institutes and organizations in the USA for over 30 plus power-packed screenings and received overwhelming response.
Living up to its title, 'The Kashmir Files' is a true story, based on video interviews of the first generation victims of The Kashmir Genocide of Kashmiri Pandit Community. It's a heart-wrenching narrative of the pain, suffering, struggle and trauma of Kashmiri pandits and questions eye-opening facts about democracy, religion, politics and humanity.
Written and directed by Vivek Ranjan Agnihotri, the exodus drama features a stellar cast of actors including Mithun Chakraborty, Anupam Kher, Darshan Kumaar, Pallavi Joshi and Chinmay Mandlekar.
Produced by Zee Studios and Tej Narayan Agarwal, Abhishek Agarwal, Pallavi Joshi and Vivek Ranjan Agnihotri, 'The Kashmir Files', written and directed by Vivek Agnihotri is scheduled to release in theatres on 11th March, 2022.
नोट:
अगर आपको यह खबर पसंद आई तो इसे शेयर करना न भूलें, देश-विदेश से जुड़ी ताजा अपडेट पाने के लिए कृपया The Lucknow Tribune के  

Facebook

 पेज को 

Like

व Twitter पर 

Follow

करना न भूलें...
------------------------- ----------- -------------------------------------------------------------------------------------------------------------------------------------------------