Vserv celebrates its 7th Foundation Day with grand event and unveils "Mission 100 Crore"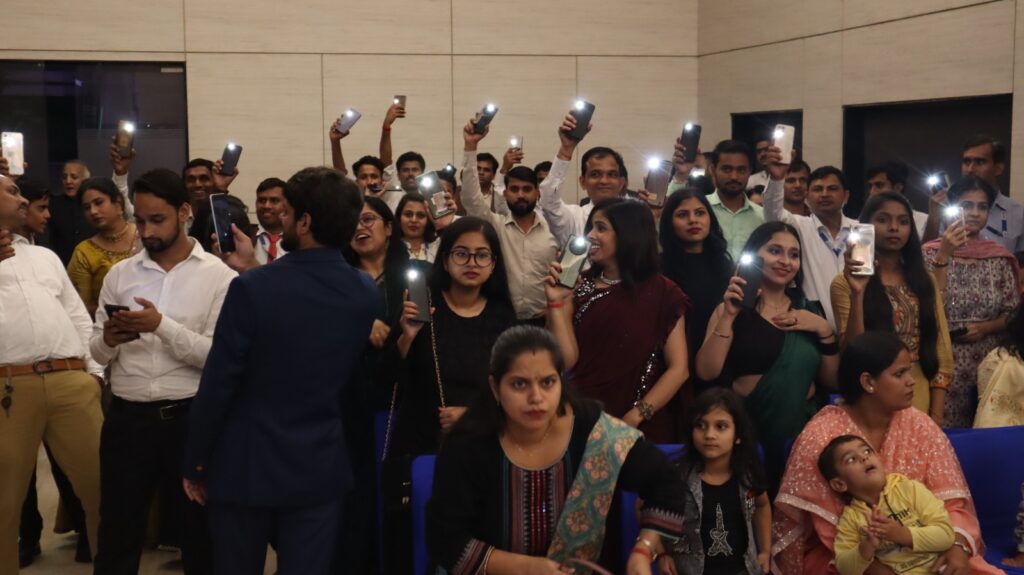 New Delhi: On the auspicious occasion of its 7th Foundation Day, Vserv, the leading technology and IT solutions provider celebrated with great enthusiasm and pride on September 14, 2023 at the Constitution Club of India. Distinguished guests and industry representatives, making it a memorable and inspiring evening. The highlight of the evening was the presence of Chief Guest Shri K. Mahesh, IAS, Special Director (Training), Directorate of Training and Government of NCT Delhi were present who were felicitated by Mr. Sajid Ahmed, CEO of Vserv. Shri Raman Shukla, Chief Operating Officer, VSERV. Mr. Mahesh's valuable insights and vast experience added significant depth to the celebration.
All the Founders of VSERV (Mr. Jalaj Tiwari, Mr. Nishant Ohri, Mr. Shawar Yar Khan, Mr. Neeraj Ojha, Mr. Vineet Vikram, Mr. Lincoln Kathuria, Mr. Shivam Pandey and Mr. Hitesh Srivastava) were present. Recounting his journey and achievements over the last seven years. The event marked an important milestone with the launch of "Mission 100 Crore", an ambitious initiative that underlines Vserv's commitment to reach a wider spectrum of customers and enhance its service offering.
The guest of honor included Shri Jitendra Mani Tripathi, IPS, DCP, Police Training Academy, whose presence graced the event; Mr. Prabhas Kumar, AGM-IT, SBI Patna, who shared insights on technology and the future of banking; and Shri Ajay Khanna, Advisor to the SBI Board, whose presence reflects the strong partnership between VSERV and SBI.
The event was also privileged to host eminent personalities like Ravinder Kumar from Ministry of Finance, Praveen Chandra Dhar, Senior Director (IT) from NIC and Mr. Raghavendra and Mr. Rahul from Ministry of IT, who shared valuable industry insights. Attitudes and trends. Shri Rahul Singh shared his experience and exploration on the use of AI on the project with the United Nations. Representatives from key industry players including TV Today, Subros and Lenovo attended the event, which highlighted the collaborative spirit and partnerships that Vserv values.
Some invitees like Lt. Col. Himanshi Singh, Lt Col Vineeta Dalal, Ms Aarti Sharma, Ms Nidhi Saini shared their experiences on developing Vserv educational vertical to improve efficiency and productivity. Representatives from the education world graced the occasion, Dr. Alka Aggarwal, Director of Mewar Institution and others contributed to the evening. The evening was excellently moderated by Dr. Sudhir Gaur and Rhythm representing VSERV, who ensured that the event ran seamlessly and kept the audience engaged throughout.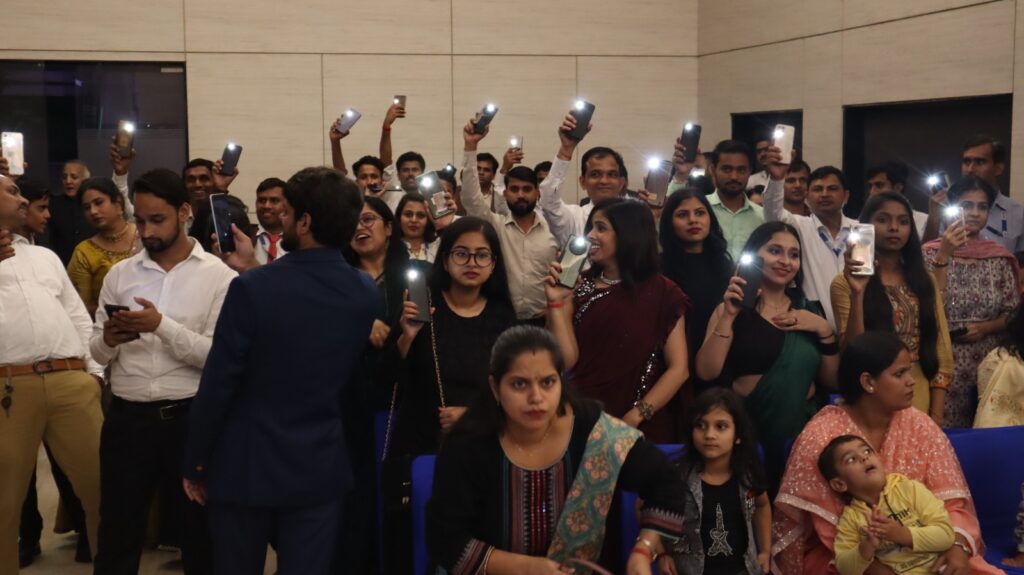 To add a touch of culture and entertainment, Team Vserv presented captivating cultural activities showcasing the diversity and talent within the organization. Vserv also took the opportunity to recognize and reward its dedicated employees with long-term service awards, acknowledging their commitment and contribution to the company's growth and success. Vserv's 7th Foundation Day celebration was a testament to its journey of excellence and innovation, setting the stage for an even brighter future as we take on the "Mission 100 Crore". The event was a resounding success, inspiring the attendees to achieve new heights in the world of technology and IT solutions.
Presence of senior officers like Mr. Vinay Aggarwal, Mr. Sanjeev Bhatia, Mr. Rajiv Shori, Mr. Nitesh
About Vserv:
Vserv is a leading technology and IT solutions provider committed to providing innovative and value-driven solutions to its customers. With a mission to transform businesses and empower organizations with cutting-edge technology, Vserv has established itself as a trusted partner in the industry. Vserv initiatives like Vserv Academy for building skilled manpower and cyber security services are making significant contributions to India's IT sector.
नोट:
अगर आपको यह खबर पसंद आई तो इसे शेयर करना न भूलें, देश-विदेश से जुड़ी ताजा अपडेट पाने के लिए कृपया The Lucknow Tribune के  

Facebook

 पेज को 

Like

व Twitter पर 

Follow

करना न भूलें...
-------------------------