Will SP, RLD's political gamble impact the minority vote ?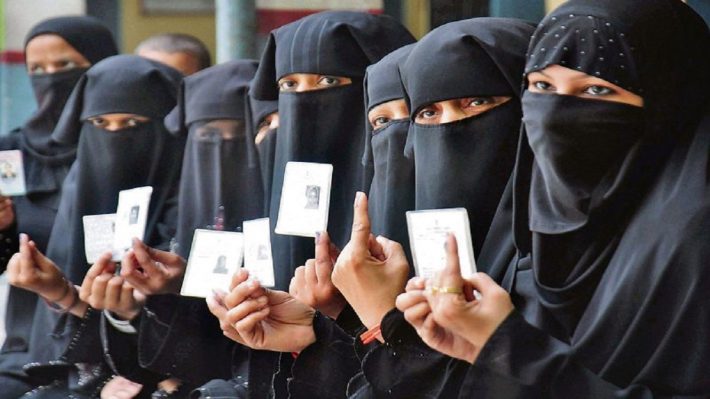 Muzaffarnagar: In the Uttar Pradesh assembly elections, this time in Muzaffarnagar, the equations for SP-RLD seem to have changed. Muzaffarnagar has six assembly constituencies and the SP-RLD alliance has not fielded a single Muslim candidate this time. At the grassroots level, analysts say, this has angered local minority leaders. This is the reason why the prospects of coalition candidates may suffer in some seats.
In fact, due to the Muzaffarnagar riots in the 2017 elections, the BJP had made a strong lead in western UP and won 90 percent of the seats. This time, the SP-RLD alliance has adopted a strategy to thwart the BJP's polarization bet by not giving any Muslim candidate in any seat in Muslim-dominated Muzaffarnagar district.
In Muzaffarnagar, Congress has fielded two Muslims and BSP has fielded three. Local leaders of the SP-RLD fear that by fielding candidates from the minority community by them, there may be a division of votes, which will directly benefit the BJP. According to official figures, the population of Muzaffarnagar is around 2.5 million, of whom about 42% are Muslims. The BJP had emerged victorious in all the seats in 2017 after fielding only Hindu candidates. The BSP had then fielded three and the SP had fielded one.
In this election, both Congress and BSP have fielded Muslim candidates from Charthawal and Meerapur seats. Former BSP MLA Mursaline Rana, who recently joined RLD, claimed that RLD wanted to give tickets to Muslims in Muzaffarnagar, but SP was not interested. By not giving ticket to any Muslim candidate, the alliance may lose in at least three areas in Muzaffarnagar, BSP candidates may get more Muslim votes. Now it will be interesting to see which side Muslim voters will cast their vote in this election and how effective will be the BJP's bet of SP-RLD. The SP-RLD may have played this bet, but where will the local minority activists go, it will be difficult to say.
नोट:
अगर आपको यह खबर पसंद आई तो इसे शेयर करना न भूलें, देश-विदेश से जुड़ी ताजा अपडेट पाने के लिए कृपया The Lucknow Tribune के  

Facebook

 पेज को 

Like

व Twitter पर 

Follow

करना न भूलें...
------------------------- -------------------------------------------------------------------------------------------------------------------------------------------------