Will Yash Dhul prove to be boy wonder in Delhi Capitals ?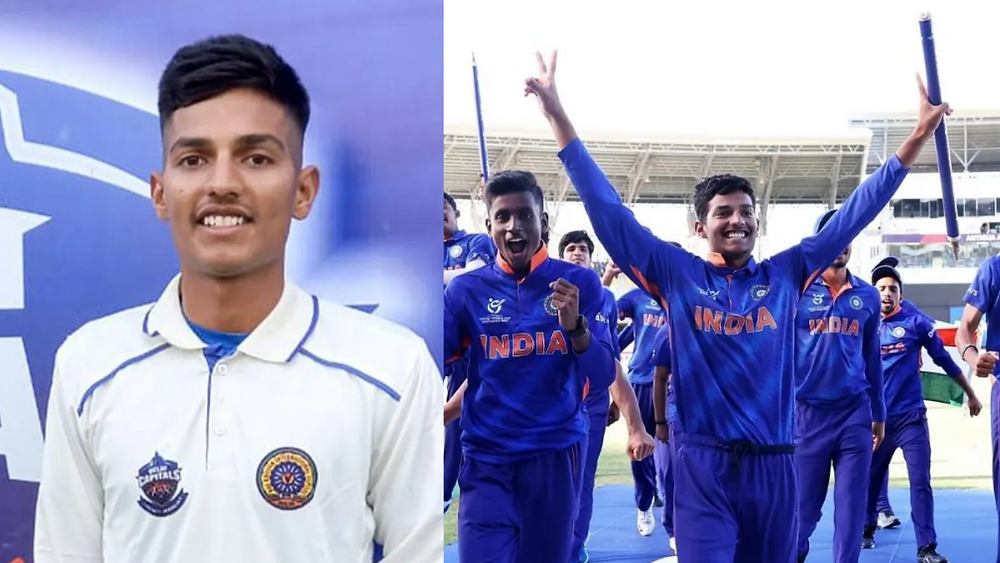 New Delhi: The countdown to IPL 2022 has started. From March 26, there will be a battle between 10 teams to win the world's biggest cricket league. Once again all eyes will be on the team of Delhi Capitals. The command of the team is in the hands of Rishabh Pant, so an army of young players is ready to support Pant. Like every time, Delhi has bet fiercely on many young players this time. This bet is now proving to be fruitful. A 19-year-old young player has shown his attitude to make Delhi champion for the first time with his batting.
Delhi got the biggest match winner
This time Delhi Capitals played a bet on Yash Dhul, the captain of the Under-19 team in the mega auction. Yash Dhul is also living up to this trust. Captain Yash Dhul, who won India the Under-19 World Cup, performed consistently in the Ranji Trophy. Within a month, Yash Dhul told that he has the ability to prove to be a long race horse. Earlier, in his debut match itself, Yash had scored a century in both the innings. Yash Dhul showed a great game for Delhi in the Ranji Trophy 2022 season and made his first season memorable.
Mega Auction Delhi played bets
Yash Dhul will be seen playing for Delhi Capitals in the upcoming season of IPL 2022. In the auction, Delhi Capitals bought him for Rs 50 lakh. There was not much competition among the franchises regarding the IPL auction being postponed. Apart from Delhi, only Punjab Kings had bid on him. His base price was Rs 20 lakh. Yash Dhul also became the first player to join the IPL from the team that played the 2022 Under 19 World Cup. All eyes are on Yash. Footwork and class are clearly visible in Yash's batting.
Team made champion in U-19 World Cup
Captain Yash Dhul, who won India the Under-19 World Cup for the fifth time, caught everyone's attention with his batting. Dhul showed his flair not only in captaincy but also in batting. Yash Dhul scored 229 runs in 4 matches despite battling Corona during the World Cup, in which his average was more than 76. Dhul also played a memorable innings of 110 runs against Australia in the semi-final, which played an important role in taking the team to the final, and made the team champion.
नोट:
अगर आपको यह खबर पसंद आई तो इसे शेयर करना न भूलें, देश-विदेश से जुड़ी ताजा अपडेट पाने के लिए कृपया The Lucknow Tribune के  

Facebook

 पेज को 

Like

व Twitter पर 

Follow

करना न भूलें...
------------------------- --------------------------------------------------- -------------------------------------------------------------------------------------------------------------------------------------------------